5 Payment Services That Could Help You Organize Your Online Transactions
In the last decade, paying bills, buying clothes or booking a family vacation online has become as common as surfing the web for your favorite sports team stats or celebrity gossip. Previously, consumers who wanted to make a purchase were forced to write checks or pick up the phone and run through a terrible automated system to complete a transaction. Now, as we approach 2010, this is no longer the case. Online payment services have become so common, in fact, that a number of companies have stepped into this field to earn interest on the thousands of purchases made every year.
The New Players in Online Payment Services
Last week MyBankTracker introduced you to "Square" – a small, portable, plastic device that enables mobile phones to scan credit cards. While this is amazing new technology, there are many other payment services out there that help you complete your electronic purchase in various ways. Here are some of the biggest players in payment services today.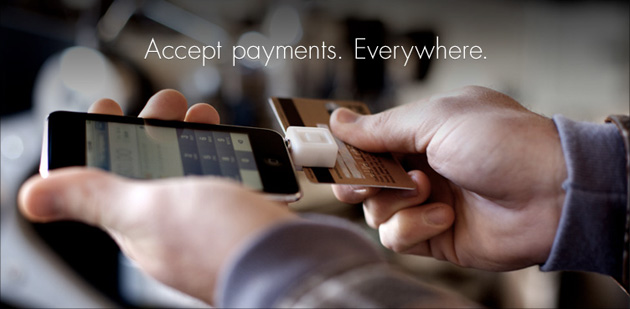 1. PayPal – This is one of the biggest payment services out there, with over 200 million accounts and counting. Because they ave been around for a while, PayPal became the default payment service for many websites that required online transactions, such as eBay. It also offers higher security with fraud protection, and you no longer have to give sensitive information like your credit card number to retailers. You can also link your PayPal account to your bank account, so you will always have cash available, as well as use your account as a fee free way to transfer money to other PayPal users.

2. PayTrust – This site provides you with a one-stop shop for all of your online payment service needs. For a monthly fee, you can receive and pay all of your online bills at one location, as well as a service that allows you to send or receive payments from other individuals. PayTrust offer three different service plans, each providing you with a slightly more complete package, for a higher monthly fee. With the more comprehensive services, you will receive alerts when you bill has not been received or if you have bills coming up, and even services for scanned paper bills.

3. MyCheckFree.com – Basically the same as PayTrust, just with a friendly dog named Scout as a mascot. Allows you to receive and ay your bills in one easy, convenient online location. However, unlike PayTrust, MyCheckFree is, well, free. It also makes it easy for you to look back over your payment activity in case you have forgotten which bills you have already paid and which you haven't.

4. Moneybookers – Billing itself as the "eBay payment alternative" to PayPal, Moneybookers is free to join, and offers services for both customers and retailers. Like PayPal, Moneybookers allows you to enter your secure financial information once, so you don't have to provide the information on less secure third-party retailer websites.

5. iKobo – iKobo provides a twist to the traditional online payment service, by conduction their money transfers through a re-loadable iKobo card that gives you access to your money at over 1 million ATMs nationwide. All you have to do is tell iKobo how much you want to send and where, and they will send the recipient a card with that amount on it. The next time you make a payment, iKobo will simply load value on the card. This is a great feature if you are frequently making payments to the same recipient. The iKobo website also has a great fee calculator to show the cost of transferring money internationally.
Some major banks such as Bank of America, Chase and also offer payment services as part of their online banking service. If you are a customer one of the banks that offer this, the most convenient online payment option could be to pay through your bank.
Ask a Question