American Express Offers New, Fully Customizable Zync Card
Finally, there is a credit card that comes with customizable features as diverse as the consumers who use it. American Express has announced their Zync Card, which allows cardholders to build a custom card with different packages for different cardholder lifestyles. Much like when you buy a computer and can decide to add more subtract memory or a better graphics card depending on how you plan to use it, AmEx allows you to start with the great basic Zync package and then customize it to better suit your needs.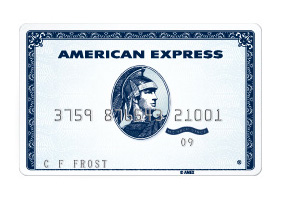 The Basic Zync Package
The Zync Card automatically comes with AmEx Membership Rewards and 0% interest for the low annual fee of $25. Membership Rewards earn you 1 point for every dollar spent with your Zync Card, or up to three times that amount when you shop at select online retailers. There is no limit to the number points you can earn, and they never expire, so you can let them add up as long as you want, or start redeeming them for rewards at as little as 1000 points.
The Zync Card also comes with the full service and convenience of AmEx 24 hour live help, so you can easily settle any disputes or questions you may have concerning your card. With the Zync Card, you also pay off your balance in full each month, so you don't have to pay any interest.
The Lifestyle Packs
In addition to the basic card features, you can also customize your Zync Card with "Lifestyle Packs" that allow you to build a Zync Card that gives you the rewards you will use, no more and no less. Each of these packs can be simply added on to your basic Zync Card package with the click of a button on the AmEx website, for a small addition to your annual fee. The Lifestyle Packs are:
Go Pack (+$20) – The Go Pack allows you to earn twice the rewards points on airfare, as well as enrollment in the Credit Card Registry (a $29 value) which allows you to cancel your card from anywhere, and helps to replace lost passports. You will also earn up to 25% off at select travel retailers like Avis or Hertz, a free GPS with rental, and $50 credit on AmEx Vacation packages if you sign up by December 31, 2010.
Social Pack (+$20) – This package allows you to earn double the Membership Rewards on purchases made at restaurants or for events. You will also get special access to events tickets before they are available to the general public through the exclusive e-newsletter.
Connect Pack (+$20) – The Connect Pack earns you twice the rewards on mobile and cable services, from cell phone to broadband internet. You will also be awarded a 25% reward point discount when you purchase mobile devices at www.membershiprewards.com.
Eco-Pack (+FREE) – This package comes at no additional annual fee, and earns you double rewards for purchases made from select "green" merchants as rated by Greenopia. You also get access to Grenopia's Eco-Concierge service, and spend 25% fewer points on eco-products at www.membershiprewards.com. In addition, for every Eco-Pack membership, AmEx will buy $1 of carbon offsets for reduced carbon emissions.
The Zync Card card offers a great option for people who want to easily create a card that provides them with rewards on purchases that they think they will make based on their lifestyle.
For more information on the Zync Card or any of these Lifestyle Packs, visit the Zync Card website here.
Ask a Question