JPMorgan Chase Warrants Auction Biggest in US History
In what will be the largest public offering of warrants to ever hit US markets, 88.4 million warrants to purchase shares of JPMorgan Chase at $42.42 will go on sale this Thursday. These warrants represent the options received by the US Treasury in return for its TARP investment in the bank.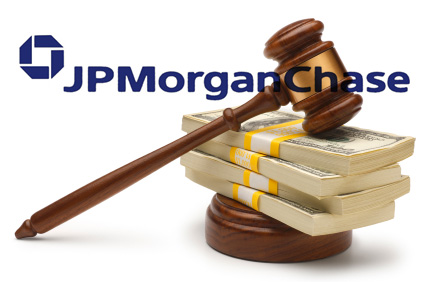 Making Our Money Back
Some estimates have the auction price of the warrants reaching $11 to $14 each, meaning that the sale could bring the Treasury as much as $1.2 billion. However, the actual price that the warrants reach will depend on how investors see JPMorgan Chase stock preforming over the next few years, as the warrants do not expire for another 9 years. As of today, with the stock down 31 cents to $40.87 with a volatility of 35%, auction price estimates have remained at the higher end.
Bidding on the warrants, which will be conducted bu Deutsche Bank Securities, is expected to start at the end of today's trading, with the results being reported tomorrow morning.
Will JPMorgan Bid?
Another possibility is that JPMorgan Chase will bid on its own warrants, in order to take them off the market, but it is unclear how high of a price they are willing to pay for them. The company will be treated like any other bidder in the auction process, and so will be able to buy back either all or a portion of the warrants when they open for sale.
This move is similar to what Goldman Sachs Bank USA chose to do with their warrants in a private auction this summer; however, many believe that that company paid a very high price to regain the warrants. Capital One also participated in a warrant auction last week, which netted less than expected for the Treasury.
Ask a Question