Square Competitor VeriFone Launches "PayWare Mobile" iPhone Secure Payment Solution
Less than a week after Square announced its mobile debit and credit card reader, VeriFone, a competing electronic payment services provider, has announced its own mobile credit card app and reader for the iPhone.
Below we have created a brief comparison of the two devices: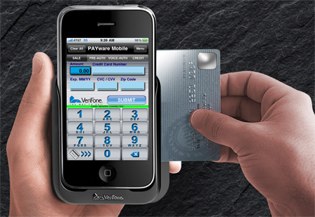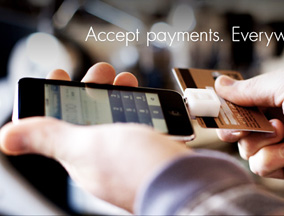 samples
PayWare Mobile
Like the product from Square, PayWare Mobile comes with both a downloadable app and a physical card reader that attaches externally to your iPhone, allowing small business owners the ability to easily and affordably accept credit cards as a payment method. PayWare Mobile devices could soon be offered everywhere mobile phone accessories are sold.
While the VeriFone reader, available January 15th, 2010, is only offered on the iPhone, the sleek reader attaches to the dock connector and provides all the security of the VeriFone POS payment network, instantly encrypting the card information so it never even becomes stored on your iPhone. The Square reader, on the other hand, connects to the microphone jack, and so can be potentially used in a variety of mobile devices.

By providing small business owners with an affordable alternative to dedicated credit card payment acceptance machines, VeriFone prevents these businesses from losing out on potential credit card transactions.
For more information, visit the VeriFone PayWare site here.
Ask a Question