Banks Move to Boston to Compete for Title of 'New England's Bank'
Boston could be making a comeback as the economic center of New England. Once housing the headquarters of a number of large regional banks, recent mergers and acquisitions have left a vacancy in the city, causing some of the remaining New England banks to up their presence in order to gain influence in the Boston market.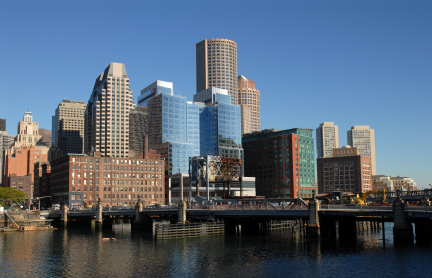 Webster vs. Peoples United
The two banks that have been in the running to take their place as the biggest bank in New England, Webster Financial and Peoples United Financial, are in fact both based in Connecticut. Although neither of these banks have had a strong presence in Boston, with the recent acquisition of Boston banking giants Fleet and Sovereign by Charlotte, NC based Bank of America® and Spanish owned Banco Santander, respectively, these two Connecticut banks are looking to fill the void.
Webster has pulled ahead, opening its first banking center in Boston last month. The bank, which acquired First Federal Bank in 2004, already has a strong Massachusetts presence, however, its growth will be restrained by the fact that it accepted TARP funds.
People's United, on the other hand, has large reserves of capital that it can use to expand, as it has shown with its acquisition of Chittenden Savings Bank. It seems that People's is not focused solely on New England however, as it could be setting its sights further south to the mid-Atlantic states.
It will be interesting to see if a new mega-bank will arise in the vacuum left by Fleet and Sovereign in the next few years. However, it will not be easy to sway the Boston banking consumers who are currently loyal to their local banks. TD Bank may also become a factor, due to the fact that New England based TD Banknorth has recently joined up with the larger TD network.
Ask a Question