How Has the Recession Affected The Gambling Industry?
The recession has led to many people becoming more conservative with their spending, and this could be bad news for gambling revenues, as casinos nationwide experience huge drops in attendance and overall money spent. In order to combat consumers who are less willing to roll the dice with their dwindling savings, casinos are desperately trying to find ways to stay afloat.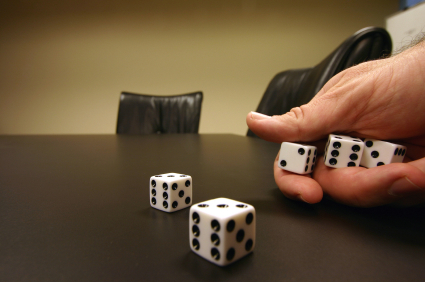 Atlantic City
Recent numbers out of Atlantic City, the weekend gambling location for New York's risk takers, have see decreasing returns from last year, taking in 13.4% less this November compared to 2008. According to a report by USAPlayers.com, each of the cities 11 casinos reported a decline in earnings last month, with the biggest losses experienced in the table games, which saw a 21% drop from last year. Slot machines dropped as well, but slightly less, only 9.5%.
Some casinos have cashed in their chips, deciding that they are not willing to continue to take losses in an economy that doesn't seem will be sending customers back to the craps tables anytime soon. The Boardwalk Casino, one of Atlantic Cities oldest gambling establishments, will soon hand over its casino to lender Wells Fargo.
Las Vegas
Even Las Vegas isn't immune to this latest trend, seeing an industry-wide drop in revenue of 11.6% from a year ago. October marked the 22nd straight decline in revenue, reaching its lowest point since 2003. In an interview with the Las Vegas Review-Journal, senior director of marketing for the Las Vegas Convention and Visitors Authority Kevin Bagger said that while attendance has started to recover, consumers are still spending less.
"We're happy to see the increase in volume, but consumer spending is still impacted by the broader economy," he said.
Because of the drop in earnings, casinos have been forced to cut down on employees; MGM Mirage laid off over 1,000 of its workers last year. Casinos are one of the major sources of jobs in Las Vegas, employing around 27% of the total workforce, according to author and former Caesar's Palace gaming instructor Barney Vinson.
Not Recession Proof After All
The numbers coming out of the gambling industry over the last year seem to disprove the thought that gambling is a recession proof industry. There are some who claim that even as consumers personal incomes decline and unemployment rises, gambling will remain constant or even increase as people become desperate for quick ways to increase their money.
However, with revenue losses forcing casinos nationwide to increase layoffs, and less strict gambling laws leading to competition for traditional gambling centers like Atlantic City and Las Vegas, it seems the recession may hit harder, and last longer, for the gambling industry.
Ask a Question