It's Wells Fargo's Turn to Pay Back TARP Funds
And then there were none. Last month, three of the country's biggest banks, namely Bank of America®, Citibank, and Wells Fargo, were still billions of dollar in debt in TARP funds. But as the stigma of being tied to taxpayer money and the pressure of being under government oversight continued to gnaw at these banks, they each have tried to buy their way out.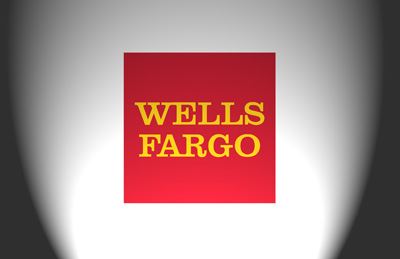 Wells Fargo Next in Line
With Bank of America® paying its $45-billion debt late last week, and Citigroup given the green light to start the repayment process of its $20-billion TARP loan, Wells Fargo has also indicated its intention of paying its bailout debt amounting to $25 billion. The bank's announcement came only 12 hours after Citibank declared its own decision to repay government loans.
Other finance giants including JP Morgan Chase, Morgan Stanley, and Goldman Sachs Bank USA have already settled up their TARP loans early in the summer. As soon as this latest batch of payments comes through, banks will have paid off $161 billion of the total $245 billion of bailout money injected into 700 financial institutions at the height of the economic crisis.
Raising Funds
In its announcement, Wells Fargo also generally outlined how it intends to come up with the needed funds for the payment. The bank said it aims to raise about $10.4 billion by selling shares, another $1.5 billion from unloading some assets next year, and still an additional $1.35 billion by issuing stock as part of employee retirement plans and awarding bank stocks in lieu of cash as incentives to "certain Wells Fargo team members."
As it exits from TARP, the bank only had positive feedback for the program. In a statement released late Monday, Wells CEO John Stumpf said, "TARP stabilized our country's financial system when confidence in financial markets around the world was being tested unlike any other period in our history."
Loosening Government Hold
But even as bulk of the TARP gets paid off, loans remain largely limited. The repayment plans of both Citibank and Wells Fargo come in the wake of President Obama's urging to bank executives at a White House meeting last Monday to make credit more available especially to small and medium businesses.
"America's banks received extraordinary assistance from American taxpayers to rebuild their industry, and now that they're back on their feet we expect an extraordinary commitment from them to help rebuild our economy," the President stated.
With big banks paying their way out of debt and consequently out of government supervision however, it may be harder for the government to push the big banks into just towing the line with whatever is said. But with the banks practically debt-free, will they perhaps finally get to the business of getting credit moving again?
Wells Fargo Shares Rise
Wells Fargo is the fourth-largest bank in the US in assets and deposits. After falling 14% this year, Wells Fargo shares increased by 8 cents to $25.49 in the New York Stock Exchange composite trading.
Ask a Question