Prepping Your Credit For A Mortgage During a Slow Economic Recovery
During the first half of December, there has been a plethora of economic news that could potentially signal the beginning of a recovering economy after such devastating housing crisis. With Federal Reserve Chairman Ben Bernanke's intent to keep interest rates at records lows for an extended period of time, should you be preparing yourself to snag your next home in these coming months?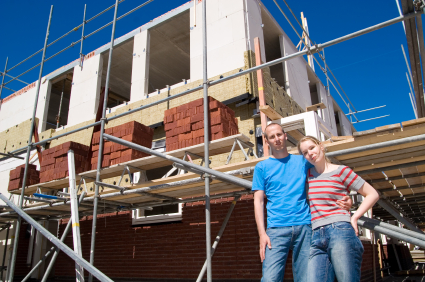 Real Estate Comeback
According to a recent weekly mortgage application survey conducted by the Mortgage Bankers Association,
"The Market Composite Index, a measure of mortgage loan application volume, increased 8.5 percent on a seasonally adjusted basis from one week earlier… The four week moving average for the seasonally adjusted Market Index is up 1.5 percent. The four week moving average is up 2.3 for the seasonally adjusted Purchase Index, while this average is up 1.6 percent for the Refinance Index."
This may mean the real estate market is beginning to make a comeback as current and potential homeowners shop for mortgages. Despite the increase in mortgage loan applications, banks are only handing out loans while maintaining a vigilant stance. So it still remains crucial that all mortgage applicants keep their credit histories clean in the months prior to filling out a loan application.
Check Your Credit Reports and Credit Score
The very first step in applying for any type of loan is to check your credit reports and your FICO credit score. Your credit reports will reveal any discrepancies with your credit history and it will serve as a checkup on what needs to be fixed.
Most banks use a FICO score to determine how much of a credit risk their loan applicants carry. A score less than 660 means that an applicant would have a difficult time qualifying for a mortgage loan. A score of 720 and above will often be rewarded with lower interest rates.
Remove Any Credit Delinquencies
Any past due payments and debt passed to collections agencies will surely prevent you from getting a mortgage as they represent irresponsible financial habits. The only solution to these credit delinquencies, that would help your chances of getting a mortgage, is to pay off all these accounts. Checking your credit report early in the whole process is imperative because your credit looks better as the delinquencies show up later and later in your credit history.
Decrease Your Credit Utilization and Debt-to-Income Ratio
Your total credit utilization is a major factor in your credit score and thus it is would be beneficial to pay down as much debt as possible in the months leading up to your mortgage application. It is also important not to hold a balance that is more than 30% of any single line of credit.
If your monthly debt is almost equivalent to your monthly income, what extra money would you have to pay off your monthly mortgage statement? This is a question that lenders will ask you and you'd probably have a hard time answering it if you have a high debt-to-income ratio.
Stop Applying for New Credit
Whenever you apply for new credit, a hard inquiry would be performed on your credit report. Hard inquiries will reduce your credit score whether or not you receive that new line of credit. A few of these "hard pulls" will shoot down your credit score to a level that thwarts potential lenders because you'll seem like desperate borrower.
Time Is Your Friend
Mortgage applicants should not hurry when looking to refinance or buy a new home. Building good credit history takes time. No one action can increase your credit score overnight. With the interest rate outlook to remain positive for prospective borrowers, they should spend time improving their credit and spend time shopping for the best mortgage rates they can get.
Ask a Question