Fed Continues To Keep Interest Rates Low
Today the Federal Open Market Committee announced it would continue to keep interest rates "exceptionally low" for "an extended period" as many analysts and economists expected. This leaves the overnight bank rate at between zero and a quarter of a percent, which is the same level it has been for the past year.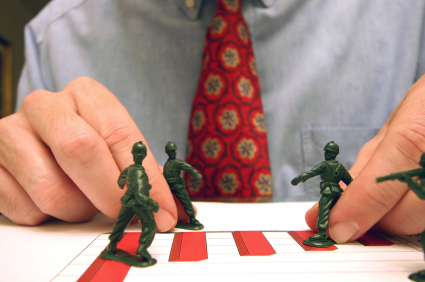 The Committee cited that the economy is improving as household spending is increasing, even though there is still a negative job market, modest income growth, lower housing wealth due to lower home prices, and tight credit because of stricter lending standards. They also stated "inflation will remain subdued for some time," showing that their main focus is to attempt to fix the unemployment figures. They noted that even though the job market is weak, the deterioration is "abating".
Looking To The Future
With the Labor Department coming and saying that the Consumer Price Index rose 0.4 percent on a seasonally adjusted basis after an unrevised 0.3 percent gain in October, some economists have raised their forecast for the fourth quarter of this year. Economists at Goldman Sachs Bank USA and JP Morgan have forecasted that the economy will expand at an annual rate of 4.5 percent for the last three months of the year. The initial forecast was an annual rate of 3.5 percent.
Ask a Question