JPMorgan Chase and Bank of America Fight the Recession with $7 Million for Hunger Relief Efforts
Even thought Bank of America® is fighting its own battles that have come out of the recession, it has found the time and money to get into the spirit of the season and take up another fight against hunger and mal-nutrition for under-served families and individuals. JPMorgan Chase has also joined in the effort with a huge $5 million donation to Feeding America.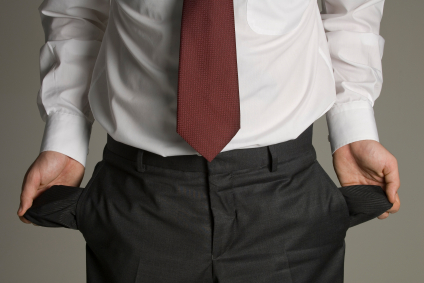 Fill Gaps in Food Provision
In a press release today,Bank of America® announced its efforts to soften the blow of the economic downturn for those hovering at the edge of the poverty line. They have done so by providing $2 million in grants to three major hunger relief organizations: Feeding America, Meals on Wheels, and Save the Children.
Half of the money will go the Feeding America, to help finance the Supplemental Nutrition Assistance Program (SNAP). Bank of America® is dedicated to improving the health and economic self-sufficiency of low income families, as well as improving the sustainability of these non-profits. Chase's $5 million donation to the charity will go to buying 34 trucks and 13 mobile pantries that will deliver fresh food products to low-income communities from Los Angeles to Miami.
Kerry Sullivan, president of the Bank of America® Charitable Foundation, said that during this time of economic hardship, philanthropy is especially important as non-profits are "experiencing increased demand and reduced resources. These funds will have a positive impact during the holidays and in the long-term."
Multi-Generational Approach
Bank of America® has stated that it is taking a multi-generational approach, by focusing on relieving hunger for entire families, from children to grandchildren. The Save the Children grant will work towards combating malnutrition in children both domestically and internationally, while Meals on Wheels works to prepare and deliver food to senior citizens. The Feeding America SNAP program provides emergency assistance to low income clients, and has been shown in a USDA study to give a return in economic activity of $1.85 for every $1 invested.
Ask a Question