US Congress Introduces Bill to Cap Credit Card Interest Rates
If Congress can successfully pass its latest credit card legislation, it looks like there's more trouble brewing ahead for banks and credit card companies.
Relief to Consumers
Introduced by House Committee on Rules Chairwoman Rep. Louise Slaughter, (D-N.Y.), and Rep. John Tierney, (D-Mass.), the new bill proposes to cap credit card rates at 16% and penalty charges including late payment and over-the-limit fees at $15.
In a joint statement, legislators said that by authoring this proposal, they hope to provide "relief to consumers" by putting a stop to "unreasonable fees" that credit cardholders are being burdened with, as well as skyrocketing interest rates that reach as high as 30%. Slaughter also said that for people trying to juggle their daily finances in the face of this crisis, credit card rates that "suddenly jump to 20, 25, 30 percent and even more" are no help at all.
"It's time for Congress to put the needs of people ahead of banks and card issuers," she said.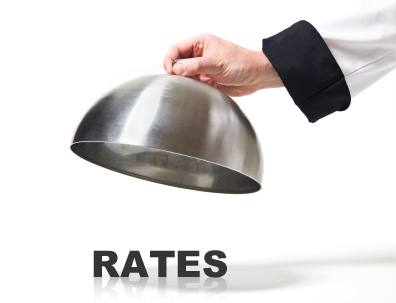 The proposed bill comes just two months shy of the full implementation of the Credit Card Accountability, Responsibility and Disclosure (CARD) Act of 2009 on February 22, 2010. The Act already provides for the transparency of credit card issuers when it comes to how consumers are charged, and in raising interest rates. But as sweeping as some of the provisions in this bill might be, the terms are somewhat limited when it comes to price control, rate caps, and fee setting.
Only last month, the US Senate led by Banking Committee Chairman Christopher Dodd also attempted to pass a bill that would freeze credit card interest rates until the February implementation. The legislative body's hopes of passing it through a unanimous vote did not come to fruition as it was blocked by Senator Thad Cochran (R-Miss.)
For this latest House proposal, Rep. Slaughter said the Rules Committee, which sets the daily floor schedule of the House, will hold a hearing on it "as quickly as possible."
Potential Roadblocks
The rate cap bill is expected to come across some serious counter-lobbying not only from the affected credit card industry but also from members of the House who have their states' interests to protect.
Delaware and South Dakota in particular, are two states that have earlier repealed state laws that set a limit on card interest rates, hoping that such a move would lure other credit card companies to establish operations in their respective territories. Delaware currently houses the card divisions of HSBC, Bank of America®, and Chase, while South Dakota plays host to the credit card arm of Citigroup.
Sources: Forbes, Bloomberg, ECreditDaily
Ask a Question