Chase Announces Plans to Open 24 Additional Mortgage-Counseling Centers
Building on the success of its 27 existing mortgage-counseling centers, Chase has announced that it plans on expanding the program by almost doubling the number of centers over the next four months.
Homeownership Centers
The Chase Homeownership Program was started almost a year ago, and since has served over 60,000 customers looking for advice on their home loans. Borrowers can simply walk in during the Centers' business hours and get great advice and assistance on their loans, including help with forms to make their modifications permanent.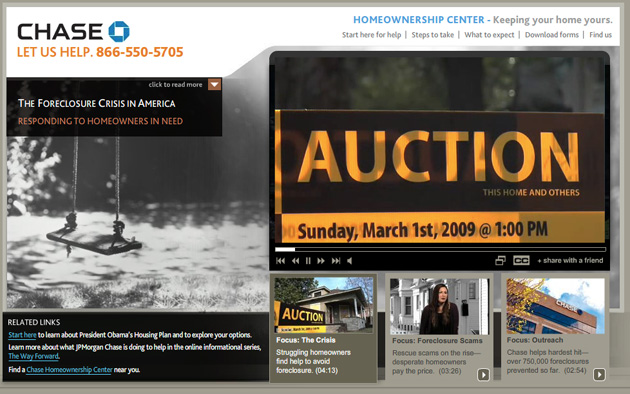 The 24 new centers, which will be opened in areas that have been hardest hit by the mortgage crisis, will bring the total number of centers to 51, operating in 14 states and Washington, D.C. Thus far, Chase has provided 528,000 trial loan modifications through the government's Home Loan Modification Program (HAMP).
To see a map of the Chase Homeownership Centers, click here.
If you are a homeowner or borrower and want some advice or more information on loan modification, visit the Chase Homeowners site here.
Ask a Question