Morgan Stanley Chair and CEO John Mack Declines End of Year Bonus
One CEO on Wall Street doesn't feel as though the sub-par performance of his company this year deserves a bonus. Morgan Stanley CEO John Mack has stated in a memo that he will not take a end-of-year bonus this year, due to the face that the company suffered its first per-share loss as a public company.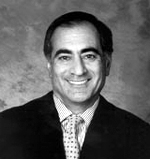 Public Critical of Bonuses
Other bank chiefs have been criticized for accepting bonuses in a year where their banks profits have plummeted, and after accepting billions of dollars in taxpayer money during a time when employment for those outside of the financial industry is still high. Mr. Mack will hand off his post as CEO of Morgan Stanley at the end of this year. Bank of America® CEO Kenneth Lewis, who will also step down this year, has declined his end of year bonus for 2009 as well.
In a memo to employees, Mack stated that he recognized the "economic challenges facing so many countries," and that "Given this unprecedented environment and the extraordinary financial support governments provided to our industry" he recommend that he receive no bonus this year. This decision is especially important in that Morgan Stanley, having paid back its TARP funds, is no longer under the pay restrictions of the TARP agreement, and so any salary cuts are entirely the decision of the bank. Hopefully, this kind of self-regulation is a trend we will see continuing on Wall Street.
Ask a Question