NetSecure Technologies Develops SmartSwipe Personal Credit Card Reader
Credit card security is a main concern when it comes to shopping online. That's why NetSecure Technologies, an eCommerce solutions company, has developed a unique personal credit card reader that encrypts your card information with a simple swipe.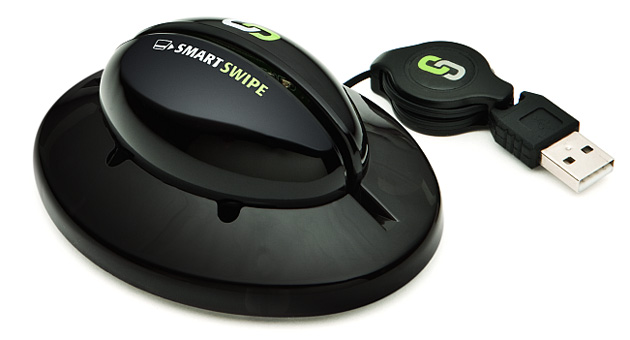 SmartSwipe
The reader, which became available earlier this year, rather than requiring you to enter your card number manually, simply plugs into a USB port, and lets you swipe your card like any other point-of-sale transaction. Not only do you save time by not having to enter your information, but you also are protected against malware attacks, and even from phishing attempts on unsecured websites. The reader uses the same high level of encryption as ATM machines, to ensure that your information is safe.
Hardware vs. "Vaporware"
This is a welcome innovation by those who have been targets of phishing scams or other identity theft crimes. A hardware solution is especialy important after recent reports claim that hackers have found cracks in SSL systems, the secure access solution that many websites use to ensure information you transmit online does not get intercepted.
By encrypting the information before it even reaches your computer, SmartSwipe protects your information from a variety of other hacking techniques that attempt to access your computers memory; even your own computer doesn't hold the necessary information for computer hackers, so they have no way of accessing it.
For more information, visit the SmartSwipe website here.
Ask a Question