US Treasury Approves Valley National Bancorp to Repay TARP Funds
It has been a month full of TARP repayment, with Bank of America®, Citibank, Wells Fargo, and now Valley National Bancorp all receiving government approval to repay all or part of their Troubled Asset Relief Program (TARP) funds.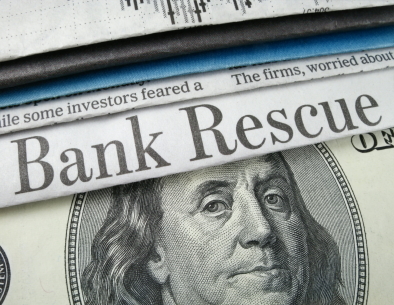 Valley National Bancorp
Valley National Bancorp is the holding company of Valley National Bank, a regional bank headquartered in Wayne, NJ with approximately $14 billion in assets and 199 locations in New Jersey and New York City. Today the bank issued a press release that said the US Treasury had given it's approval for the bank to redeem the last 100,000 shares of its Series A Preferred Stock held by the Treasury. The bank expects to pay approximately $100.7 million in order to repurchase the stock tomorrow, December 23rd, 2009.
In addition to the preferred stock, Valley National Bank also issued the Treasury with a warrant to purchase 2.4 million additional shares. This warrant is still outstanding, and the bank will determine within 15 days if it will exercise the option to repurchase the warrant as well.
Ask a Question