Bernanke Renomination Likely as Senate Reluctant to Change Horses in Mid Stream
It seems like Ben Bernanke can be pretty confident that he will regain his post as Chairman of the Federal Reserve for another term, according to a Bloomberg survey.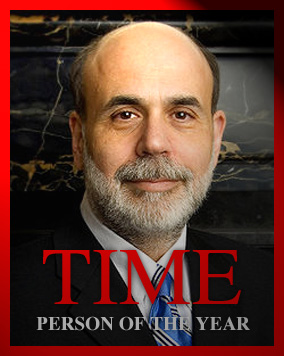 Unofficial Recommendations
Bloomberg News yesterday interviewed 53 senators who will be voting on Bernanke's renomination sometime after January 19th, 2010. The results showed 21 in favor of his renomination and 5 against, bringing the total count of Senators who have taken a definitive position on the renomination to 77, including the members of the Senate Banking Committee, with 37 for and 12 against. 28 of the Senators interviewed declined to take a position at this time.
Strong Democratic Support, Split Republicans
While there is wide support for Bernanke on both sides of the aisle, he has almost complete support from Democrats who have made statements concerning the vote, with only one casting a vote against him. Republicans, on the other hand, are split almost in half in their support for the Fed Chair. Currently, the Senate has 58 Democrats, 40 Republicans, and 2 Independents.
Both Democrats and Republicans who support Bernanke have expressed concerns and criticisms over some of his and the Feds actions during the crisis, but have stated that while he had flaws, he did as well as anyone could have done in the circumstances. Still others have expressed worry over who would be his replacement if he was not renominated, showing a reluctance to "change horses in mid-stream" with regards to the economic crisis.
We want to know what you think! Take our quick survey below to get in the conversation and see what your fellow readers think.
Ask a Question