President Obama Eases Consumer Tax Burden By Shifting From Lending to Spending
Taxpayers will hopefully have to carry a little less of the economic burden in the coming year, as the Obama administration slowly takes a larger role in reviving the economy. The shift from lending based recovery by the Federal Reserve to the stimulus spending by the government shows a new phase of the public involvement in the economy's recovery.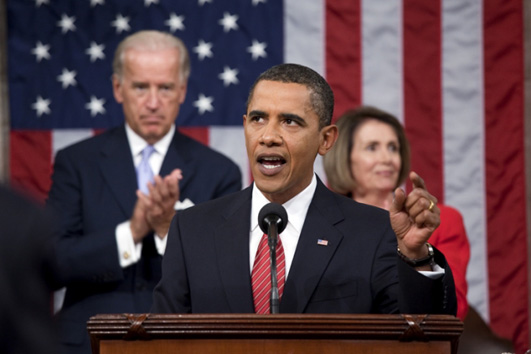 Prolonging the Bailout?
Although amount spent or lent by the Fed and other agencies has fallen 15% to $8.2 trillion since September, spending for infrastructure and other stimulus initiatives account for 52%, reflecting the fact that loan programs are being phased out.
Some economists are worried that the switch to government stimulus spending may prove "addictive," and could prolong the bailout, eventually costing the American people more. Where the Fed can print more money (not that this is a great solution) the government must turn to taxpayers to finance its stimulus programs, which may continue or increase over the next year, especially as the House voted to raise the debt ceiling by $290 billion last week.
Deficit Spending
The US has experienced over a year of consecutive monthly budget deficits, and unemployment has risen to over 10% nationwide. Congress has made recent commitments to spend close to a trillion dollars on stimulus packages, as the Fed begins to phase out the support programs that were create in response to the recession.
Obama stated in a speech on Monday that as a country the US can no longer "spend as if deficits don't have consequences" and "as if the hard-earned tax dollars of the American people can be treated like Monopoly money."
Many people are concerned over where exactly their stimulus dollars are going.
Ask a Question