TARP Rules May Be Changed To Allow Small Business Lending
The Treasury Department is planning on asking Congress for legislation to relax rules governing the Troubled Asset Relief Program, or TARP. This new legislation would be used to help small business get loans from smaller banks. The Treasury wants to be able to use about $30 billion to $40 billion of the TARP for small business lending and it may be part of a new jobs package next year.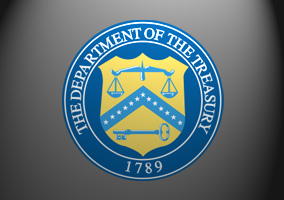 The Evolution of TARP
Last year Congress approved TARP fund, initially with the purpose of buying toxic assets from banks that were hurt by the financial collapse. It later transformed into a fund that provided direct capital injections into these banks. One year later, most of the TARP has been repaid with interest but the jobs market still looks very bleak.
Help Not Wanted
Many of these smaller banks may not want any assistance for two main reasons. The first is that there may be restrictions that come along with TARP. This can be in the form of compensation restrictions as was seen in the bigger banks' bailout packages. In addition to that, if they take any aid it may be seen as a bad sign by the general public, and consumers may stay away from that bank. It is a tricky situation for small banks, but hopefully a resolution will come about soon as the economy recovers.
Ask a Question