Blackberry Users Left Helpless By Multiple Outage, Mobile Banking Comes To A Halt
This holiday season, the good people over at Research In Motion Ltd., (RIM) delivered a gift to its 36 million Blackberry subscribers which brought anything but cheer. On December 17th and 23rd, millions of users on two continents experienced two outages in less than a week, which disrupted users of the famous "Crackberry" the ability to instant message, text, access the interest and in many cases conduct business. Yesterday, Canada's RIM blamed a software upgrade for the problem, which was confined to North and South America. Customers who downloaded BlackBerry Messenger versions 5.0.0.55 and 5.0.0.56 since December 14 should download the new version, RIM said.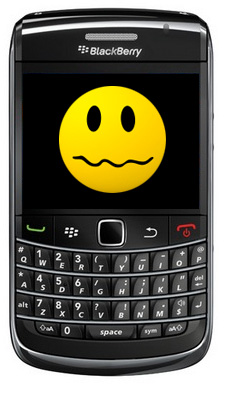 The Associated Press spoke with Duncan Stewart, director of research and analysis at DSam Consulting, stating, "One of RIM's big advantages is that it's perceived as a reliable device…To lose the advantage of reliability would, in fact, be a very big deal for this company."
A key issue that RIM must now deal with is corporate companies who rely on RIM to provide their e-mail platform.
Blackberry is seen as the ultimate messaging device with Blackberry Messenger (BBM) leading the way. Unlike other smart phones, Blackberry products are especially popular with lawyers and business executives, due to its security and compliance platform. RIM counts 500,000 subscribers in the U.S. government alone, including President Barack Obama.
Mobile Banking
With over 55% of all mobile banking coming from smart phones (June 2009 – Yankee Group Research) and more consumers switching to Internet only banks (ING Direct, Ally). Consumers are leveraging mobile banking beyond ATM locator and balance transfer; today users are expediting bill payments and domestic remittances.
Mobile devices such as the Blackberry and iPhone are leading the way for mobile banking.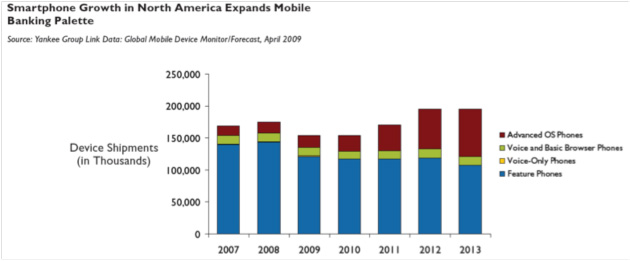 Bank of America® alone has over 2.4 million mobile banking consumers who rely on BofA applications to manage their accounts, (e.g. seeing if a checking cleared) to fund transfers. As America works it's way out of the current economic recession, outages like those that occurred this past week, which hinder the ability to access email or open web based banking applications is a concern to those who activity manage their personal finance.
Ask a Question