The New York Times Addresses Tiny Rates And How This Hurts Investors
Bringing transparency to the financial world is what MyBankTracker.com strives to accomplish. Now more so than ever having the ability to easily find and compare high-yield savings or CD accounts can be the difference in which bank you choose to partner with. As you continue to read through the article, you will hopefully see that an institution offering a rate above 2% is worth paying attention to. A rate this high might be the most you could be seeing for the next few years.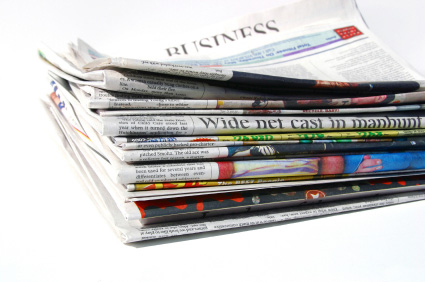 On December 25th, the New York Times printed an article, entitled At "Tiny Rates, Saving Money Costs Investors". The article speaks to the Fed's actions to re-inflating the economy at the expense of savers, and how the elderly who lived off a fixed income are being especially hit-hard as many have seen returns on savings, C.D.'s and government bonds drop from 5% to under 2%, often costing them money once inflation, fees and taxes are considered.
In the article the NY Times highlights a few interesting points which till recently have not been spoken about from large publishers:
Experts say risk-averse investors are effectively financing a second bailout of financial institutions, many of which have also raised fees and interest rates on credit cards.
"What the average citizen doesn't explicitly understand is that a significant part of the government's plan to repair the financial system and the economy is to pay savers nothing and allow damaged financial institutions to earn a nice, guaranteed spread," said William H. Gross, co-chief investment officer of the Pacific Investment Management Company, or Pimco. "It's capitalism, I guess, but it's not to be applauded."
The most shocking point was when Mr.Gross and other investment professionals indicated that they doubt rates will rise anytime soon.
"What the futures market is telling me," Mr. Gross said, "is that in April 2011, these savers that are currently earning nothing will be earning 1.25 percent."
Ask a Question