Tower Bancorp To Buy First Chester for $65 Million
Tower Bancorp Inc., the parent of Graystone Tower Bank, said that it has agreed to acquire First Chester Bancorp, a Pennsylvania bank, for $65 million in stock. Tower currently operates in Pennsylvania and Maryland, and this purchase allows them to expand and serve communities in Pennsylvania's Chester and Delaware counties.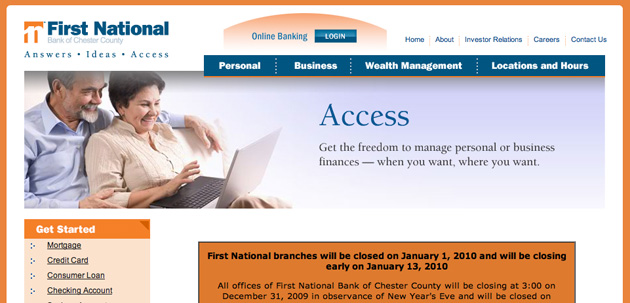 Good News For Shareholders
Tower stated that it does not expect to close any branches. They also said that they expect to make about $12 million in savings by cutting some administrative and operational expenses after the buy out. Because the deal is being done in stock, First Chester shareholders will receive 0.453 shares of Tower common stock for each share they hold. This is valued at about $10.22 each and is 86 percent higher than First Chester's Friday closing price.
Ask a Question