Some Improvements Coming to Discover Bank's Online Bank Account Center
Discover Bank has made some changes to its Online Bank Account Center that will make it easier for their customers to navigate the site and access their account information. These new features will become available in February of next year.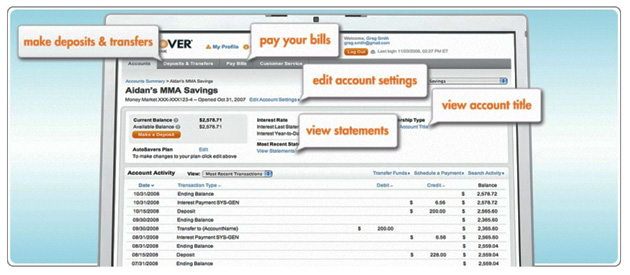 New Design
The new Bank Account Center offers easy tabbed navigation and the ability to quickly view an overview of all your Discover accounts at once in a single window. You can than click on any of the accounts to view more detailed information and use the account management tools available.
The Bank Account Center lets you make deposits and transfers, pay bills online, view statements and even make deposits all on one convenient page. There is also great customer service help available to all Discover Bank customers.
To see a video of these new features, click here or go to the Discover Bank website.
Ask a Question