Affordable Education: Kiplinger Reports Best Value Colleges for 2009-2010
As the economy has made it even harder to afford a college education in the United States, it has become increasingly important to know which colleges are still able to offer a quality education at an affordable cost. To help students choose their schools better, Kiplinger has published its 2009-2010 report of the top 100 public colleges and universities in overall value.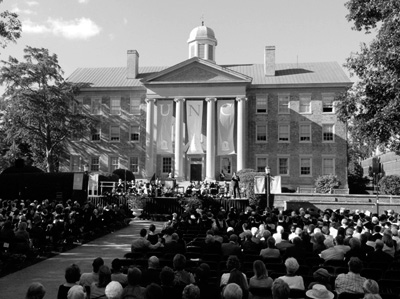 Less Financial Aid Available
The recession has been rough on the colleges as well as prospective students, as endowments and government funding have both dwindled in the recent past, and financial aid requests continue to go up. This combination of factors has led to increasingly difficult admissions, higher tuition, and fewer financial aid packages.
The report ranks the schools according to value, which is a combination of cost and quality. (For more information on the Kiplinger rating process see the full explanation here.) They also give statistics for value to out-of-state students, who often have to pay twice as much to attend school in a state that is not their home state.
The Top Five
We won't list all 100 rated schools here, but we will give the top five to give some idea about the colleges and universities that made it to the top of the list.
1. University of North Carolina at Chapel Hill
In-state costs: $15,296
Out of state costs: $33,184
Avg. debt at grad.: $14,936
2. University of Florida
In-state costs: $12,863
Out of state costs: $32,234
Avg. debt at grad.: $15,318
3. University of Virginia
In-state costs: $19,312
Out of state costs: $41,312
Avg. debt at grad.: $19,016
4. The College of William and Mary
In-state costs: $20,566
Out of state costs: $40,358
Avg. debt at grad.: $12,859
5. State University of New York at Binghamton
In-state costs: $18,175
Out of state costs: $26,075
Avg. debt at grad.: $14,541
For the complete list of top-ranking schools by value, visit the Kiplinger website here.
Ask a Question