MasterCard Partners With Ohana Companies To Enhance Rebate Process
MasterCard announced yesterday that it will partner with Ohana Company, a rebate processor, in order to streamline its rebate fulfillment and redemption process. Rebates filed with the company will now be placed on a pre-paid MasterCard, rather than the old system of paper receipts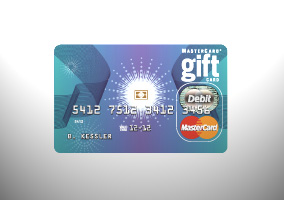 Return of Customer Spend
The MasterCard rebate prepaid cards will be connected to the Return of Customer Spend (RoCS) platform developed by Ohana, which allows the rebate process to be connected to merchants credit and debit card reading systems. The company state that as consumer preference seems to be leaning toward the use of cards over checks and paper money, it makes sense that the rebate process should follow suit
"We are pleased to partner with Ohana to deliver its enhanced rebate program that meets consumer demand for easier and more flexible payment options," said Neil Dugan, vice president, Prepaid Americas, MasterCard Worldwide.
Benefits to Consumers
That the cards offer an easier way to redeem rebates for consumers is plain to see for anyone who has gone through the hassle of keeping track of paper receipts with rebate information on them long enough to take them to a store and then going to the bank to deposit a check. With the cards consumers can redeem immediately while still in the store, as well as track the rebates online and order over the phone, and many other conveniences offer by a card
Whether merchants are as excited about this prospect as consumers is less clear. Many merchants will be charged more point of sale transaction fees as more customers use their cards. Also, many customers were deterred from ever actually redeeming their rebates due to the complexity of the process; now that Ohana and MasterCard have made it so simple, it is likely that a higher percentage of customers will be coming back to redeem their rebates, which will raise costs for merchants.
Ask a Question