PNC Bank Launches New P2P Money Transfer Service
As more people change thier method of exchanging money from cash and checks to online, many banks have developed new services that make it easier for customers to conduct paperless person to person (P2P) transfers. Last month Univest announced their Univest P2P system, allowing customers to transfer up to $2,500 for free. With their customers' ultimate convenience and safety in mind, PNC Bank has also recently introduced a new method of transferring funds without the need of account information.

PNC Bank's new person-to-person fund transfer service allows the customer to send money to anyone with a US bank account using only that person's email address or mobile phone number. The system was developed together with CashEdge, a known provider of account aggregation and online financial services.
The Pennsylvania-based institution is said to be the only major US bank to offer the service, which can be availed of by PNC customers via its online banking system at no cost.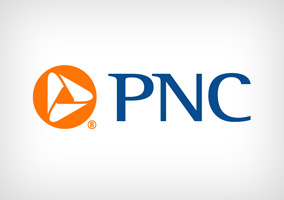 Easy Transfers to both PNC Customers and Non-Customers
Once the funds are sent, the recipient will get a payment notice via email or text message, through the email address or mobile phone number given. Upon notification of the pending remittance, the bank's customers should enroll at the PNC online banking website to claim their money. For non-customers however, the funds may be claimed at www.popmoney.com/pnc or at another participating bank.
According to Thomas Kunz, PNC director for payments and e-business, this new offering is part of PNC's commitment to provide solutions to customers' growing needs, and to "make banking simple, safe and convenient."
"Payment habits change slowly, and while cash and paper checks are still the primary means of person-to-person (P2P) payments, we know there are a growing number of customers who want to make paperless P2P payments online and through their own bank," Kunz said.
Ask a Question