TurboTax Introduces SnapTax iPhone App
Everyone groans when tax season comes around, imagining the hours they will have to spend filling out pages of tax forms. But what if new technology has made all that tedious paperwork obsolete?
SnapTax
In comes Intuit to save the day, with its new SnapTax iPhone App that will be available in the iTunes store in mid-January for the price of $9.99. Using the TurboTax personal tax software, SnapTax allows you to take a picture of your tax forms with your iPhone camera, recognizes each required field using optical character recognition (OCR) and automatically fills each with your pre-loaded information. You are then able to finish your return by simply correcting any mistakes and answering a few simple questions about this years return. You can even then file your taxes online using your iPhone.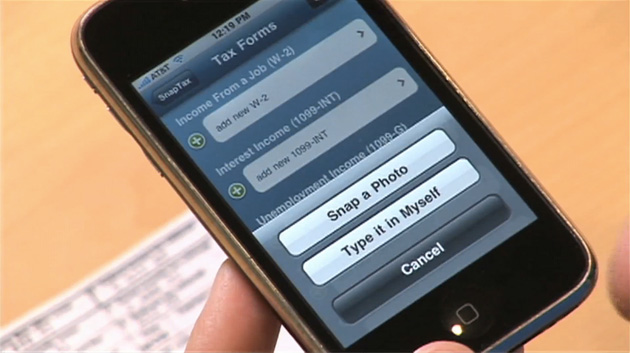 The app will be available this month for beta-testing only in California, but Intuit hopes to make it available in more states in time for next years taxes. It is aso only currently suited for simple 1040EZ and W2 forms. Intuit says the app works best on 3GS versions of the iPhone, as the camera is more sensitive so it can pick up more data. Intuit says the app is about 80% accurate on the 3GS.
Future of Taxes
This new app holds a lot of potential for tax filings and other tasks that require filling out yearly or monthly paperwork. If you are able to just take a picture and automatically fill in information on paper forms, just like an auto-fill feature on a web browser, this could greatly speed up a variety of every day personal and business tasks. Especially as cameras on mobile phones get stronger (the Motorola Droid has a 5 MP camera as opposed to the 3 MP of the iPhone 3GS) it will be easier to fill out these forms virtually with greater and greater accuracy.
Ask a Question