Goldman Sachs to Offset Some Bonuses with Charitable Giving Requirements
Second round bonus season is upon us, and in order to deflect some of the public criticism surrounding bank bonuses this year, companies like Goldman Sachs Bank USA are looking to expand upon an existing program that requires top level executives to give a certain percentage of their earnings to charity.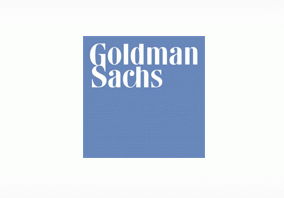 Big Bonuses on the Street
Despite the recession, many of the larger US banks, such as Bank of America®, have been giving out some of the highest end of year bonuses to date. Goldman Sachs Bank USA, whose bonuses will bring the average pay of an employee to $595,000, will likely be giving the most in bonuses on Wall Street this year.
The fact that banks are giving out so much in bonuses in a year when taxpayer dollars are responsible for many banks surviving the crisis, never mind turning a profit, consumers are obviously critical of the actions of many Wall Street companies. In addition to the charity requirements, Goldman Sachs Bank USA and other institutions have stated that they will give stock options rather than cash bonuses to its top executives, although they have not declared the amount that these options will be worth.
Good News For Charities
Although Goldman has not said exactly what percentage it plans on requiring its top execs to give to charity, if it is similar to a program by Bear Stearns that required its top 1,000 earners to give 4% or their pay, charities could be looking at hundreds of millions of dollars.
The 2008 bonuses at Goldman paid over 900 employees a $1 million each, and with the $10 billion it has received in government bailout money, this year is looking to be even more. Although the company has paid back TARP funds and so no longer is required to limit compensation, it does have to consider how it appears in the eyes of shareholders, while at the same time ensuring that it does not lose its top earners to private equity and hedge funds, where there is less concern over payment issues. Hopefully charitable giving-type programs are demonstrating that companies are starting to regulate their own behaviors without the pressure of government supervision.
Ask a Question