California Representative Darrell Issa Investigating Details of New York Fed's AIG Bailout
It appears that banks aren't the only ones undergoing investigations over their actions during the recent financial crisis. Representative Darrell Issa (R-Calif.), acting on a request by the house oversight committee, has asked the Federal Reserve to turn over documents concerning last years bailout of AIG.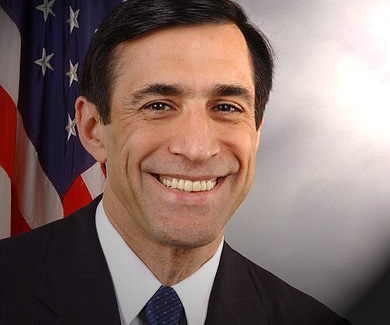 SEC Keeps AIG Confidential
The mystery over the AIG bailout was deepened last year when the Securities and Exchange Commission granted the group a request for confidential treatment of bailout information. Under the agreement, the information will be kept private until November 25, 2018. The protected information includes the details of the controversial transfer of billions of dollars from the insurance giant to large financial institutions such as Merrill Lynch and Goldman Sachs Bank USA.
The SEC receives over 1500 such request a year, and so it was not noticed until year-old emails released last week by the New York Fed showed that it had discussed with AIG how much information about the transaction should be disclosed.
The Search for More Information
Rep. Issa has requested that more information be provided, specifically concerning the Maiden Lane deal, which involves the purchase of insurance contracts from AIG by the 16 banks that received assistance from the Fed-supported entity Maiden Lane III.
The House Oversight Committee is looking for testimony from New York Fed administrators, specifically General Counsel Thomas Baxter, Jr. and Treasury Secretary Timothy Geithner, who was the chair of the New York Fed at the time of the deal.
Ask a Question