Investors Waiting for More Signs of Recovery From Banking Industry
Wall Street is doing well, but people are still skeptical whether or not financial institutions will continue to perform in the New Year. A Bloomberg report claiming that financial stocks are trading at 15% below S&P 500 valuations could provide investors with the confidence they need.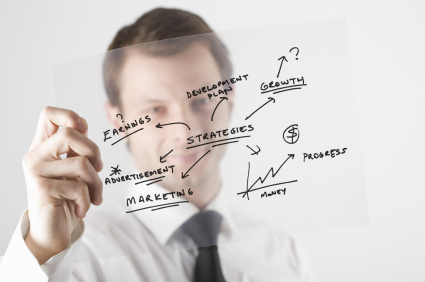 Fool Me Once
However, with an 84% drop in stocks since 2007 and over 139 banks failing in the past year, it will take a bit more time before investors begin to act on the current low prices of stocks. But S&P analysts valuations, which place financial stocks as rising 120% last quarter and predicts that they will triple by 2011, have so far seemed to reflect actual market trends.
Bob Doll, vice chairman of BlackRock Inc., the world's biggest asset manager, said that after the instability demonstrated in the financial industry over the past few years, most managers plan on waiting to see more data before buying back into the banking market.
"Are all the assets that are classified as performing going to perform? That is the concern," Doll said.
Looking for Signs of Stable Economic Growth
What investors are really looking for is a sign that the economy won't take another turn for the worse in the coming months. Although 2010 has gotten off to a great start, consumers understandably feel there is less of a guarantee that these numbers can be trusted. A great deal of he current expansion is due in part to the stimulus package and the low interest rates being kept by the Fed; if these conditions change, investors will be keeping a close eye on whether or not the financial industry can stand on its own.
Bank numbers coming out in the New Year give nothing but confidence however. Both Bank of America® and Fifth Third Bank are predicted to reverse last years' losses by climbing over a dollar in value, and PNC Bank has estimated it value to rise 44% in the coming year.
Ask a Question