The Future of the Jobs Market: Which Jobs Won't Recover and Which Will Be in Demand
Believe it or not, even if the labor market makes a recovery from its current dismal state, some jobs probably won't see the light of day again. This means that unemployed individuals in these sectors are unlikely to get their old jobs back. On the other hand, new jobs will be emerging in areas which were relatively untapped before, or only offered a handful of positions.
So what should job hunters be watchful for in the next few months and years? According to economic indicators, here's what's in and what's out in the job market for the near future.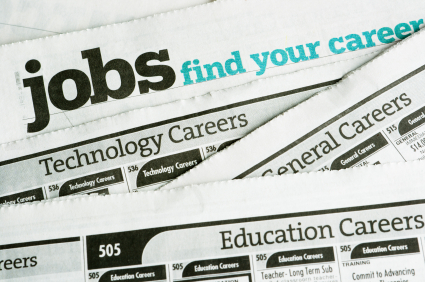 In: Technology-Related
The Bureau of Labor Statistics (BLS) says that technology-related jobs will experience faster-than-average growth in the coming years. By 2018, a total of about 2 million new jobs in this sector, particularly network administrators, data and communications analysts, programmers, and web developers would have been created. Students are at an advantage here because they can still tailor their education and career path to equip them for such work. A degree in computer science, management information, or information science would come in handy for tech jobs.
Out: Construction
Of the 1.6 million jobs lost over the last couple of years, more than a fifth of this come from the construction sector. This is not surprising considering the housing boom that the country has seen a few years back. But when that bubble burst due largely to the sub-prime mortgage crisis, housing-related jobs became a thing of the past as well.
In: Health Care
The health care sector is one of those that have remained immune to the recession and this trend is expected to continue. According to the BLS, the surge in jobs will surpass even that of the technology industry, opening up 4 million new opportunities by 2018. Employment prospects will particularly be most promising for physical and occupational therapists, although new specialties such as those in case management and nursing informatics will also grow in demand.
Out: Office and Administrative Work
The economic downturn may have also hastened the demise of jobs which were already endangered with the advent of computerization and technology. The data from the Labor Department comparing the number of employees in certain fields last November 2009 and from two years earlier attest to this: those employed in record shops were 36% fewer, the number of workers in directory and mailing list publishers dropped by 23%, and photofinishing businesses had 46% fewer employees.
All in all, office and administrative jobs have reduced by about 10% since the start of the recession. And with the ubiquity of mp3 recordings, Google searches, and digital photography, these employment opportunities won't ever go back to pre-recession levels.
In: Green Technology
With the increased emphasis in global sustainability these days, another area that is expected to boom over the next few years is green technology. Alternative energy systems such as solar and wind energy, and green construction will usher new career prospects for those with skills in engineering and design systems, as well as consultants and auditors who can evaluate a company's energy needs.
Out: Finance
This is not to say that finance-related jobs will no longer be available a few years down the road. But while jobs for this sector will not completely bow out, highly-educated and skilled individuals may see themselves competing for fewer openings, and less lucrative posts at that. Still, executive-level jobs will be on the rise for 2010, but the sluggish economic recovery and tighter government regulations could limit work opportunities in this field.
Sources: WSJ
Ask a Question