Even Paid in Stocks, Are Big Banks' Bonuses Still Too Lavish? NY's Cuomo Asks for Details
It appears that even as the nation is clawing its way out of a recession that only a year ago has put the finance industry on the brink of collapse, banks have already made a quick recovery. The proof? The country's biggest banks have already made public their intention to hand out billions of dollars in bonuses to their top executives.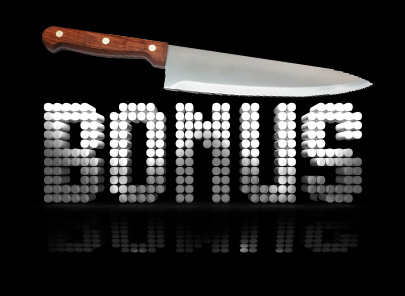 Million-Dollar Payouts
With bonus season in full swing, Wall Street critics are already keeping a watchful eye on how much bankers are going to be receiving this year. And so in an effort to appease the expected public outrage over fat paychecks, most banks have opted to give bonuses in the form of stocks instead of cash. But is this enough to placate the millions of Americans who continue to cope with joblessness and extremely low deposit interest rates?
Of the banks that have already declared the bonuses that are going to be paid out, the figures are no less than staggering. At Goldman Sachs Bank USA, the average bonus is $500,000 to $595,000, and they run as high as $463,000 at JPMorgan Chase. But that's just for the average trader. For top executives, the amount could go as high as 7 or 8 figures. Wells Fargo for instance, has revealed recently that it is allocating about $25 million worth of stock payouts as incentives for its top 3 executives.
New York's Cuomo Probes Bonuses
New York Attorney General Andrew Cuomo is looking to scrutinize just how generous banks are going to be with their incentives, particularly with those which have received the largest loans from the TARP bailout funds.
Letters from the office of the NY attorney general were sent Monday to eight of the country's first and biggest TARP fund recipients namely JPMorgan Chase, Bank of America®, Citigroup Inc., Goldman Sachs Bank USA Group, Morgan Stanley, Wells Fargo, Bank of New York Mellon, and State Street Corp. In the letter to each of these institutions, Cuomo requested for the details of the bonus payouts for this year including how much will be awarded in stock and cash, the criteria that ties the payouts to performance, and whether the company can still hope to recoup the payments in case the banks perform poorly in the future.
"The banks made money only because the taxpayers gave them a lot of money," said Cuomo. He has asked for a response no later than February 8.
Performance-Based Incentives
From the banks' point of view however, the 6- to 8-figure bonuses are perfectly rational. For one, a typical investment banker base pay is relatively modest, and the bulk of his compensation comes from bonuses. In addition, another valid argument for banks is that the bonuses are invariably tied to the employee's performance. The more profit he makes for the bank, the larger the bonus he deserves, and therefore, should receive.
Less-than-satisfied Recipients
While lawmakers, critics, and the general public are crying "foul" over seemingly far too lavish bonuses that are in store for performing bank executives and investment bankers, some recipients are in fact, not too happy with the arrangement. With the shift to stock bonuses, some employees who are counting on such incentives for major expenditures as mortgages or college tuition, are left short of cash.
Still, whether in cash or stocks, multi-million dollar payouts are far from welcome news to struggling individuals and households at this point.
"This big bonus season…is going to offend the American people," said Christina Romer, head of the White House Council of Economic Advisers. "You would certainly think that the financial institutions that are now doing a little bit better would have some sense."
Sources: MSNBC, WSJ, Washington Post
Ask a Question