The Apple Tablet: Future Applications for Businesses and Consumers
With all the hype about the new Apple tablet that is due to be unveiled January 27th, it seems that the computing world could be in for a game-changing device that will revolutionize the way we use and think about the personal computer. But how will Apple take the idea of a tablet that has been around for a decade and turn it into something really new and useful for both businesses and individuals?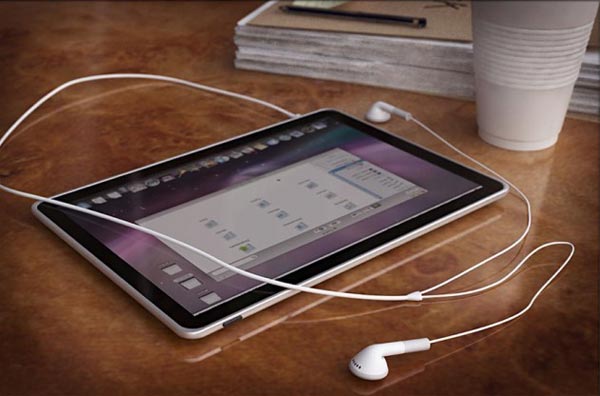 Not Just a Giant iPod
One thing that Apple will have to prove to consumers is that even though if they have an iPod, an iPhone and a MacBook, they still need this new tablet. The tablet, which we'll call the "iSlate," will have to bridge the gap between these devices, offering both respectable computing power and mobility. Here are a few ways we see the iSlate providing new possibilities in the realm of business and finance:
Point of Sale Transactions e.g. PayWare Mobile
In the last few months there has been a surge in the use of the iPhone for secure credit card transactions. Companies like Square and VeriFone have developed apps that work in conjunction with attachable hardware that turns your iPhone into a handheld card swiping device.
While this was a novel idea, with the iSlate it will realize its full potential, becoming less of a toy and more of a true business tool. It could change even the way our stores look, by getting rid of checkout lines and instead allowing cashiers to walk around the store with an iSlate in hand, answering questions and checking people out from anywhere in the store.
On-the-Go Conferencing e.g. Cisco WebEx Meeting Center
If you are running a business from your home or have a job where you are constantly on the go, it can be annoying to have to sit at your desk in front of your computer when you need to conference with someone. There have been some conferencing apps developed for the iPhone, such as the Cisco WebEx Meeting center, but while these offer some great features, they have been little more than glorified chat rooms.
With the iSlate, these applications could be greatly enhanced, offering the ability to share files, hold multiple conferences at once, even video conference. Instead of having to schedule meetings far in advance, you can take out your iSlate at any time and discuss something with your business partners face to face from anywhere, on a moments notice.
Scanning for Checks and Documents e.g. JotNot Scanner
One of the top apps in the business category of the app store is an app that turns your iPhone into a scanner. There are a wide variety of apps that make use of the iPhone camera to "scan" and upload documents, for anything from check processing to tax information. However, the with the iPhone these applications are limited and often do not work smoothly enough to be real business tools.
The iSlate will let you scan documents onto your tablet with more accuracy and better resolution than an iPhone. This will open up the possibilities of apps like SnapTax, which read the data on tax forms and lets you fill them out with pre-exisiting information stored on your device. Imagine doing your taxes by taking a picture and having it automatically filled with your information, and even filing them online for you. This would save you not only time, but also the money you would otherwise spend on a scanner or fax machine.
What it Won't Be
There are some applications developed for the iPhone that are not likely to be transferred to the iSlate. The majority of these are applications that become useful due to the fact that people always have their phones on them. The Apple tablet will not be something that is always in your pocket (unless you have really big pockets) and so will most likely not have a use for apps that update according to your current location. Instead, applications developed for the tablet will focus on the advantages of mobility within the office or home, from room to room rather than from city to city. So don't worry, your new iPhone will still have its uses, but you will want to put it down and pick up the tablet for more serious business.
Ask a Question