Treasury Secretary Timothy Geithner Agrees to Testify On AIG/NY Fed Disclosures
After rising controversy concerning the possibility that the New York Fed asked had AIG to limit its disclosure concerning its involvement in the financial bailout, Treasury Secretary Timothy Geithner has agreed to appear before the House Oversight and Government reform Committee sometime this month. Secretary Geithner previously held the position as the chair of the New York Fed until late 2008.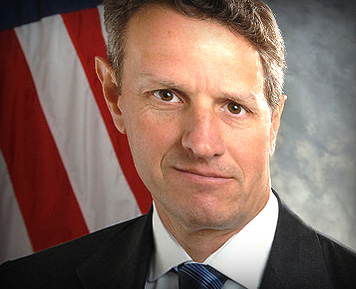 Email Exchanges
The investigation into the conversations between the New York Fed and AIG are mostly concerned with the emails that were passed between the two organizations back in 2008, when AIG provided contracts to some of the bailed out banks. Allegedly lawyers from the Fed had asked AIG to not disclose any payments to parties such as Goldman Sachs Bank USA, and the house committee has become curious as to why this was an issue.
Although Geithner was the current head of the Fed at the time, sources close to the current Secretary say that he was not involved in the conversations because he had recused himself from dealings with AIG after being designated for the Treasury post in November, before President Barrack Obama even took office.
Credit-Default Swaps
However, a November audit by special inspector of the TARP Neil Barofsky indicated that Geithner had signed off on a decision to pay banks back 100% of the money spent on sub-prime mortgage default swaps bought from AIG. Both Geithner and the New York Fed have been subpoenaed for emails, telephone logs and meeting notes concerning AIG — all of which will be available by the time of the testimony.
These and more questions are sure to be asked and hopefully answered by panel Chairman Edolphus Towns and the rest of the House Oversight Committee, who have set the tentative date for the hearing as the 27th of January.
Ask a Question