IBM to Partner with RIM to Bring Business Social Networking to Blackberry
IBM and mobile communications company RIM are working together to bring a new social network to the Blackberry for mobile business networks. The new software will allow mobile users to tap into their colleagues knowledge base and expertise and coordinate team projects from their mobile phones.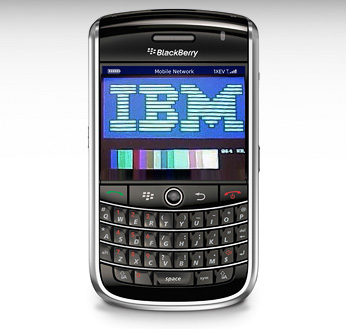 Lotus Connections
The joint effort by IBM and Research in Motion (RIM), the company behind Blackberry, has brought the Lotus Quikr software to Blackberry mobile devices. This software, specifically designed to help the business professional, allow business mobile users to have easier access to documents and other files, and share them with colleagues and their team even when they are away from the desk.
Mobile collaboration allows for you to push your corporate email, calendar events and contacts from your personal computer to your mobile device. You will be able to sync and access all of your Lotus Domino and Lotus Sametime chat applications from your mobile phone, allowing seamless integration with your corporate emails and inter-office messaging on your phone, with secure Lotus software.
Expanding to Other Devices
Although IBM has formed the relationship with Blackberry developer RIM, it will also expand the Lotus software suite to Windows Mobile, Nokia, Palm and Apple based mobile phone platforms. IBM is expecting the expansion of mobile phone users (over 4 billion worldwide and growing) to stimulate the growth of social networking services over the next few years.
Ask a Question