National Autism Association Moves to Next Round of Chase Community Giving Facebook Campaign
Despite the recent controversy over some groups being taken out of the running for the grand prize on the Chase Community Giving Campaign, the process has continued with the National Autism Foundation being named as one of the charities in the running for the $1 million grand prize.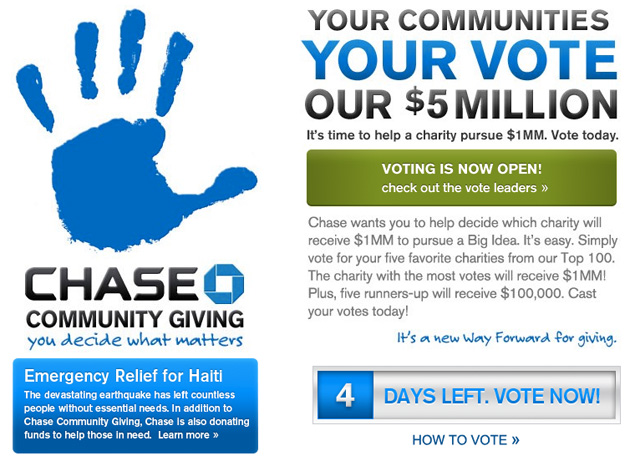 Autism Rates on the Rise
Autism affects 1 in 110 children in the US today, which is a highly increased rate than 30 years ago, though this could be due to an increase in the understanding of and ability to recognize the disease. Despite it prevalence, autism is one of the lesser understood developmental disabilities and as such could greatly benefit from the funding of new research that would be made possible by the Chase campaign.
The National Autism Association
If it wins the $1 million grand prize, the National Autism Association will not only put this money towards scientific research and advocacy for medical legislation concerning the disease, but also will work to expand its Helping Hand program, which assists families with the costs and needs that having an autistic family member can bring, and its FOUND program, which focuses on combating wandering deaths that are unfortunately common with autistic children.
"One million dollars would have a huge impact on our ability to reach those who need our help the most," said Lori McIlwain, the NAA Board Chair and parent.
The Chase Community Giving Program
Chase's Community Giving Program on Facebook has been running for a few months, with the 100 first round winners being announced back in the middle of December. Facebook "fans" of the Chase Community Giving page can, starting today, vote on the charity that they would like to see win the grad prize of $1 million, which will be announced on February 1st.
For more information or to vote on your favorite charity, visit the Chase Community Giving Page here.
Ask a Question