Online Intruder Hacks into Suffolk County National Bank's Server
A hacker was able to break into the online banking system of New York-based Suffolk County National Bank (SCNB), making away with the online login information of more than 8,000 bank customers.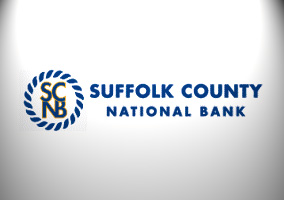 No Financial Loss
The security breaches in the server took place within the period November 18 to 23, 2009, although they were only discovered on December 24 by way of an internal security review. This information was disclosed last Monday by officials of SCNB's parent company Suffolk Bancorp.
While a total of 8,378 customers' login credentials were compromised, so far there has been no sign of unauthorized access to these online bank accounts. "We haven't received any reports of unusual activity or financial loss," said Douglas Ian Shaw, corporate secretary of Suffolk Bancorp.
The Bank's Countermeasures
Still, the bank has taken the necessary steps to immediately address the situation, isolating the server in question, and putting additional security enhancements in place for the computers hosting its online banking system. In addition, the bank has started an in-depth investigation of the incident, employing the assistance of forensics experts.
SCNB also notified consumer credit bureaus Experian and TransUnion as well as law enforcement agencies such as the New York State Consumer Protection Board. As for the affected bank clients whose login data have been pilfered by the intruder, they will receive a free two-year subscription for credit monitoring services.
Customers' Security of Utmost Importance
In a statement released to the press, J. Gordon Huszagh, president and CEO of Suffolk Bancorp, emphasized the bank's continued commitment to ensuring the security of customers' information. "While we know that our diligence in this regard allowed us to uncover this incident, and to take action rapidly to protect our customers, we also recognize that the provision of financial services over the Internet requires our dedication to continuous monitoring and security," he said.
Ask a Question