US Treasury Home Equity Agreement Falls Through, Could Lead to More Foreclosures
An agreement between the US Treasury and the largest home equity lending institutions failed to come to an agreement over details in home mortgage modifications this month, which may cause the already high level of foreclosures to continue to rise in 2010.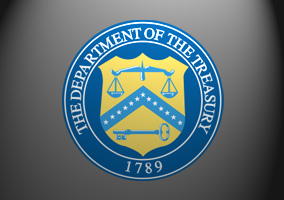 Lenders Hesitant to Sign
The delay in negotiations is primarily due to the fact that none of the lenders holding over $1 trillion in combined debt have signed the necessary papers that would allow for borrowers to make a second mortgage modification.
These modifications are part of a plan announced by President Obama back in April of 2009 that aimed to allow for second mortgage modifications in order to slow the high rate of foreclosures. A quarter of homeowners who received a trial modification were still falling behind on their payments as of January 15, 2010.
High 2010 Foreclosure Rate Predicted
RealtyTrac, Inc. has set estimates of foreclosures this year to reach 3 million, as high unemployment and low real estate values continue to make it difficult for homeowners to make their payments. As of January 14th, one estimate puts mortgages with a negative equity value at 10.7 million, or 23% of the total residential property mortgages
The Treasury Program
The ability to adjust the second mortgage is an extension of the Home Affordable Loan Modification Program, which deals with first-mortgage payments. Bank of America®, Wells Fargo and Citibank have all expressed commitment to the Treasury program, although details about the commitments have been vague, with most of them saying that they are waiting to see the specifics of the program before making any further statements.
The program will most likely give lenders some sort of incentive to retire debt and lower interest rates, as much as 12 cents on the dollar by one estimate. The program will likely have to offer more than they companies believe they will receive in foreclosures if they want the program to actually get commitments and be successful with the larger lenders.
Ask a Question