Chase 2009 Profits Soar While Citigroup Posts Huge 4th Quarter Loss
Chase is emerging as one of the big winners in the bank earnings game, declaring a huge profit for the year 2009, in what is seen as nothing short of a remarkable recovery by Chase and the banking industry in general, from the economic crisis that started more than a year ago.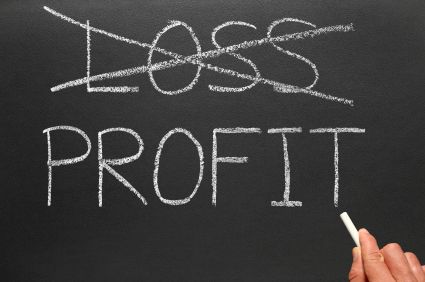 Chase Doubles 2008 Income
Topping analysts' expectations, Chase declared Friday a total income of $11.7 billion for the past year, which more than doubles its $5.6 billion profit of 2008. Of the total amount, $3.3 billion of that, or 74 cents per share, account for fourth quarter earnings. That's many times higher than the 6 cents per share or $702 million that Chase earned for the same quarter in 2008.
The bank's announcement comes just a day after President Obama revealed details of his administration's plans to tax big banks as part of efforts to recover the costs of the recession bailouts. Banks, which he said, have quickly rebounded from the crisis with the help of taxpayers' money.
Credit Losses Persist
Despite the bank's multi-billion dollar profit to show for however, Chase Chief Executive Jamie Dimon remains conservative about future expectations, even saying that the bank did not meet income expectations. "Though these results showed improvement, we acknowledge that they fell short of both an adequate return on capital and the firm's earnings potential," he said in a statement.
Chase's considerable profit produced primarily by its investment banking arm, was also tempered by the fact that its mortgage and credit card divisions suffered big losses in the face of poor economic conditions, mounting unemployment, and declining home prices. Recognizing the challenges still looming ahead in these areas, the bank set aside $4.2 billion to cover loan losses in the fourth quarter, up $653 million from the previous year, and $241 million from the previous quarter.
Citigroup Posts Multi-Billion Dollar Loss
Not all big banks are as quick to bounce back from the crisis though, as Citigroup recently revealed a $7.58 billion 4th quarter loss. While this is the only loss that the bank posted for all four quarters of 2009, the huge drop in earnings only emphasized the bank's portfolio of troubled loans that continues to be a major factor in Citi's recovery.
Aside from this, Citigroup's disappointing bottom line also reflects the accounting charges related to the repayment of $20 billion in TARP loans made in December of last year.
Problem Loans Show Improvement
Citigroup's report however, showed a silver lining amidst such dismal profits – a slight improvement in loan losses of US, Asia, and Latin America customers. This development has allowed the bank to set aside a lower amount as provision for loan losses: $8.8 billion. This figure is down 10% from the third quarter, and 36% less from the previous year.
Ask a Question