Employment Opportunities: Federal Government to Offer Almost a Quarter Million Jobs Through 2012
Faced with high unemployment, it looks like the federal government is taking a more hands on approach to providing jobs. A report by consulting firm Aon Corporation predicts that 35 federal agencies with over 1,000 employees are planning on hiring an additional 237,000 workers over the next few years.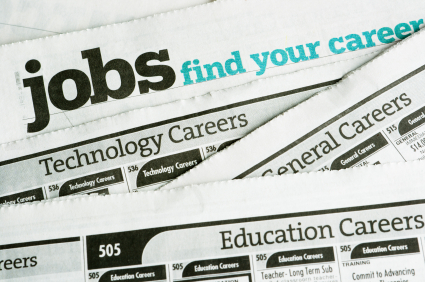 Professional Fields
The majority of this hiring, which represents a 41% increase over the past three years, will be in professional fields relating to medicine and public health policy, with a 53% increase represented in this category. Security and protection positions showed a 46% increase. Just because there are more hirings in the government does not necessarily mean that the government is growing in size, however.
"It's important to note that while there has been considerable growth in mission-critical jobs, the government is not growing significantly larger in historical terms. By the end of 2012, with all new hires, our nation's workforce will still be smaller than it was in 1967," said Max Stier, president and CEO of the Partnership for Public Service.
The agency with the largest increase in hirings is likely to be the Department of Veterans Affairs, which has said that it plans to bring on 48,159 new hires over the next few years. The Department of Homeland Security and the Department of Defense are also planning on hiring over 100,000 workers through 2012.
How to Apply to a Federal Job
In order to apply for a job with the Federal Government, you can visit www.usajobs.com, which is the official employment site of the US Government. The site is run similarly to private job search sites, however there are sometimes a few additional requirements to work for the federal government, like a background check or a drug test, that are not always needed when working for a private company.
It is also a good idea to highlight public service in your resume, as any job with the federal government would like to see that you have some sort of commitment and interest in civic engagement.
Still a Competitive Market
"This hiring surge comes at a time of high national unemployment and a renewed enthusiasm for public service," said Cecelia Evans, leader of the Federal Sector Practice for Aon Consulting. "This means there will be fierce competition for federal jobs, offering the government a chance to select high-caliber talent, reinvigorate civil service and build a workforce for tomorrow."
Ask a Question