Email to Former NY Fed President Timothy Geithner Reveals Discussion of AIG Bailout Effect on Banks
In the newest development of the investigation into the New York Fed's involvement in the AIG bailout of last year, emails passed between NY Fed officials have been revealed to state that the AIG bailout was better for banks "from a financial-stability perspective."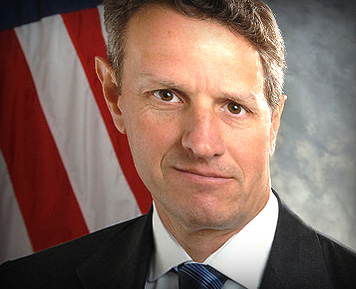 Were Bank Considered in AIG Bailout?
The email, sent back in October of 20008 from then-vice president Margaret McConnell to Geithner, could contradict Geithner's claim late last year that the NY Fed did not consider the financial status of banks when determining whether or not they would bail out insurance giant AIG.
The bailout, which reached over $182 billion, is under investigation by the House Oversight Committee because of AIG's provision of insurance contracts to 16 of the banks that were bailed out by Maiden Lane III, an entity supported by the NY Fed.
Intention of Restructuring
Of course, simply because Geithner was aware of the implications that the AIG bailout would have for the failing banks does not mean that it was a consideration in the restructuring of the firm. For those to prove that the Fed acted inappropriately the investigators will have to show that such knowledge influenced their intentions and actions concerning the bailout, which will be difficult to prove.
The value and securities of Maiden Lane III rose 4.5% in three months following the bailout, which reflects the claim made in the email that Maiden Lane II "made sense" and would "remove uncertainty for the firms and arguably the system."
Geithner To Testify This Week
U.S. Representative Darrel Issa (R-Calif.), who is heading the investigation, said in a statement that "It has become all too clear that the New York Fed was more interested in protecting the interests of Wall Street instead of Main Street." Secretary Geithner has agreed to testify in front of the House Oversight Committee this Wednesday.
Ask a Question