During Recession, Consumers Redeem Record Number of Coupons
When times get tough, people utilize all kinds of methods of reigning in spending and saving money that they would otherwise not bother with in a booming economy. With everything from buying generic brands to saving their loose change, people find ways of stretching each paycheck. Last year, consumers turned en masse to a lost frontier of savings: the coupon.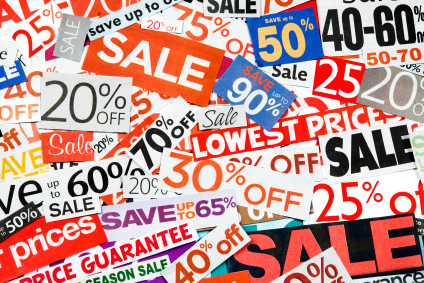 Growth in Internet Coupons
During the height of the economic crisis in 2009, American consumers redeemed an incredible 3.3 million coupons, which means that on average every 90th American used a coupon when making a purchase last year. That is a 27% jump in coupon use from 2008, and the first growth in coupon use in 17 years.
A great deal of this growth came from internet coupons, which experienced a 92% increase over the past year. Marketers have picked up on the countries search for any way to save money, and have invested more money into coupons than they have in 30 years, issuing 367 billion coupons each with an average value of around $1.44.
Cut-Outs Still Driving Coupon Use
Despite the rapid growth in internet coupon use, a report by Inmar, a transaction settlement provider, says that free-standing insert (FSI) coupon are still far and away the most utilized form of coupon on the market.
"Still, FSI — those paper coupons cut from the Sunday paper — account for 90% of all coupon redemptions," said Matthew Tilley, director of marketing for Inmar's promotion services division.
Ask a Question