New ING Direct's Survey Shows Teens Value Making a Difference Over Making Money
Ok, so while this may not be surprising if you remember how idealistic you here in high school, a recent survey by ING Direct and Junior Achievement (JA) showing that more teens chose "having a positive impact on society" over "being well paid" as the most important aspect of their ideal future job still gives you some hope for the next generation.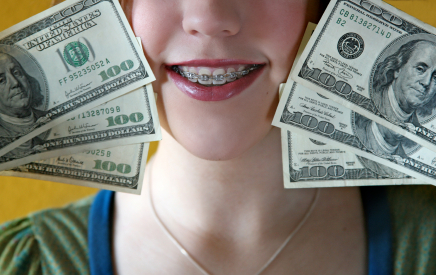 Teens Optimistic But Anxious About Economy
The poll, which conducted telephone surveys of 750 American teens from 12-17 in December of last year, shows that while 90% of teens are confident that they will eventually have their ideal job, 74% are more worried now about their future job prospects than they were a year ago.
Of those who were worried, the majority cited the economy and unemployment as the source of concern. However, despite this concern, teens are less willing to sacrifice their values for a high paying job, with 84% saying they would give up the perfect job opportunity if they were able to make a positive difference in the world.
These results contrast wth a poll of young adults, which shows that job satisfaction of employed persons under 25 is at an all time low, with 64% expressing the highest level of satisfaction.
The Difference a Few Years can Make
While some of this discrepancy can be attributed to the disappointments real world experience in the job market can bring, these results also demonstrate a possible shift in the expectations of tomorrows workforce. While today's entry-level employees came out of college hoping for an easy hire and were instead faced with one of the toughest job markets our country has experienced, high schoolers have learned from watching the frustration of their older peers, and exhibit a strong motivation to start preparing now for the difficulties in the job market. 83% of those polled cited work readiness programs offered by schools as a good way to prepare for a successful career.
Ask a Question