Age Doesn't Matter: Wells Fargo Survey Says Tech Savvy Not Only for the Youth
Youth always equals to being technologically savvy, right? Well, not necessarily. At least that's what a recent Wells Fargo survey shows.
Identifying a Person's "Digital Age"
In order to determine a particular individual's technological capability, Wells Fargo surveyed a total of 1,000 male and female online banking users of various ages to find out their online habits, favored sites, and activities. From the data gathered in the survey, the "digital age" of the respondent is determined.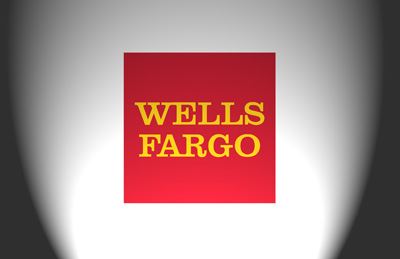 As far as the digital world is concerned, there are three "age groups" identified. The most advanced individual is the "digital adult" who is said to utilize online tools most often, making use of the internet for day-today activities for work purposes, socialization, and entertainment.
A "digital novice" on the other hand, is one who already has the general idea of what online tools are and how they work, and even use them to a certain extent for some basic tasks. However, these newbies in the online world still have to take their usage a step further, like for instance interacting with other netizens or using web tools to perform more complicated tasks. Users whose level of online interaction and activities fall somewhere in between the previous two categories are considered as "digital teens."
Survey Highlights
Some of the other interesting survey results from the Wells Fargo report show that more and more people are drawn to the many technological advances of today, but not all are willing to study the more complex aspects that technology brings. The survey reveals that while 93% of respondents own a digital camera, less than one third of them use online digital photo sharing. Moreover, 92% own mobile phones but only about one fifth of their number have experienced using an online-based phone service such as Skype.
Also, from the data found in the bank's survey, one can also see that the assumption that digital proficiency declines with age is rather an outdated one. Respondents that fell into the digital adult group were more of the thirtysomethings than the twentysomethings. While those in their twenties were more into watching online tv and frequenting social networking sites, the thirties were more concerned with online money management, career opportunities, and photo and video editing tools.
Using Money Management Tools
When it comes to online finance management, a similar trend is evident. Of the 80% of survey participants who said that they make payments and transfer money through their bank's website, only about 38% take it one step further and manage an IRA or 401K online.
Respondents have also indicated that they were committed to responsible money management, even if only a smaller number are actually using online personal finance tools. Another surprising fact: even with the popularity of social networking sites, only 10% say they consider social networking a high priority, compared to 65% who put their finances as top priority.
If you want to know your "digital age," you may try answering the Wells Fargo quiz yourself.
Sources: BusinessWire
Ask a Question