Banks Spruce Up Sites, Beef Up Services by Offering Personal Finance Add-Ons
With the popularity and widespread use of online personal finance tools offered by a variety of different websites and internet companies, banks are starting to catch on and compete by offering their own versions of similar services.
Strengthening Customer Relationships
Aside from extending the services they offer, banks have also realized the importance of restoring consumer confidence in them, especially in light of the bailout that the government had to do to prevent the collapse of the financial sector, and mounting criticism over perceived excesses of the bailed out industry.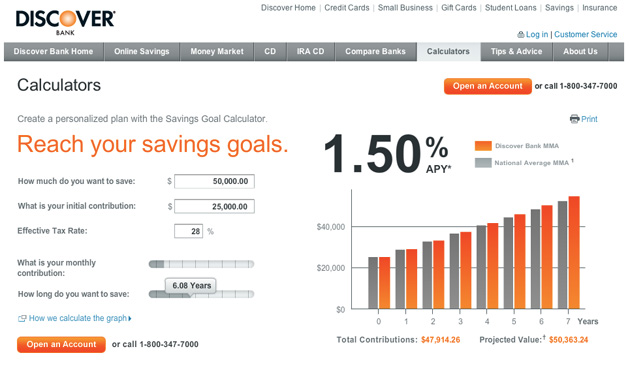 By helping customers create a workable budget, keep track of their spending, and organizie their financial records, accounts, and investments, banks are hoping that clients will have a better impression of them and look on them for their finance needs like getting a mortgage, or opening a new account.
"The more informed customers are about their financial lives, the better customers they make for us in the long term," said Michael Upton, Bank of America® senior vice president.
What Banks Are Currently Offering
Presently, the number of banks offering personal finance management tools is still less than 50% of total US banks, with small banks and credit unions being the more aggressive in implementing these initiatives. Some of these institutions even offer forums within their sites where customers can ask questions about their finances.
Bigger banks on the other hand, are slower to adopt these add-ons to their sites and for those that already do, the scope of their services is mostly limited to services as monitoring spending and budgeting. This is because most big banks use technology that is generally more complicated like combining systems from serial mergers, making major changes more difficult to implement.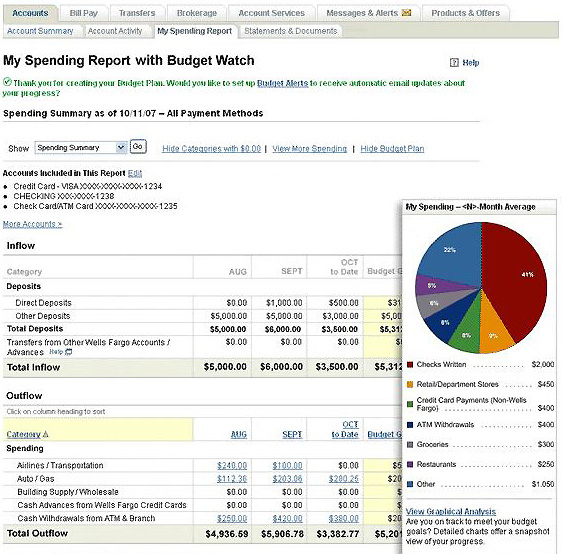 Wells Fargo for instance, offers "My Spending Plan" which allows the customer to classify spending according to the budget categories provided, but the program only uses data from the user's accounts within the bank, which in a way, limits its finance management capability.
Features Most Needed by Consumers
According to analysts, personal finance tools that have the ability to pull data from various accounts maintained in different banks, or aggregation, is one of the features that consumers find most useful to make their financial lives a lot less complicated.
Bank of America® is currently the only big bank able to offer this feature with its "My Portfolio" service, which is capable of aggregating account information from other banks. Of BofA's online banking clients, about 20% of them view their accounts through My Portfolio.
Aside from account aggregation, another feature that would sit well with online banking consumers is the ability to transfer accounts between banks, and the security of such service.
Big banks have an edge in this aspect as research has also shown that customers would also be more comfortable and safe moving funds using their own bank's website, and keeping their financial information within their bank's website. Among the non-bank personal finance sites available at present, only Yodlee's Money Center allows consumers to make funds transfers between accounts.
Ask a Question