Bernanke Confirmed for Second Term as Federal Reserve Chairman
In a vote held today, Ben Bernanke was given Senate approval to be appointed once again as the Chairman of the Federal Reserve for the second term in a row, bringing a sigh of relief to many lawmakers who were braced for a filibuster battle from Republicans.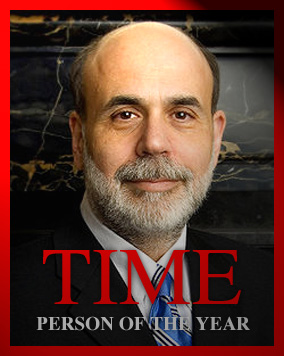 More Votes Than Expected
The vote was counted as 53 for and 20 against right up to the voting time, which still left the possibility that Bernanke would not beat the procedural vote, which would require at least 60 votes in total. However, the final vote came out as 77 for and 23 against the Fed Chair's renomination, which was a much larger margin than initially expected.
This vote was simply to end debate, which means that not there will be no filibuster, which could have delayed the proceedings and caused the Vice Chairman to step in as a temporary head of the Fed if the debate dragged on beyond the end of Bernanke's term on January 31st.
Fear of Investor Uncertainty
One of the main reasons cited for the renomination of the current Fed chief was to assuage fears from investors and throughout the economy that could arise from continued debate or the nomination of a new Chair.
"To vote against confirmation could unnerve investors and exacerbate economic uncertainty in the marketplace, which is exactly what we do not need at this time," said Sen. Robert Menendez, (D-N.J.).
However, there were still strong critics of Ben Bernanke amongst the senators, one of which was Senator Jim Bunning, who has been very outspoken about his vote against Bernanke and his policies from his first term.
"A vote for Ben Bernanke is a vote for bailouts," Bunning claimed, "If you want to put an end to bailouts and send a message to Wall Street, this vote is your chance."
Ask a Question