Senate Vote on Fed Chairman Ben Bernanke's Renomination Set for Today, Economists Hope to Avoid Filibuster
Even though he won Time's Person of the Year, Federal Reserve Chairman Ben Bernanke is still waiting for a vote on whether or not he will remain in his position for a second term. The vote is expected to be held in the Senate today to determine if Bernanke will serve a second term after the current one expires at the end of this month.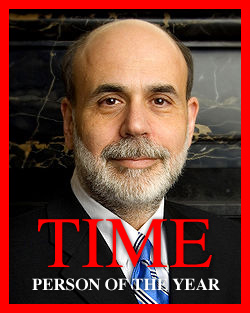 Overcoming a Filibuster
Bernanke will need 60 votes in order to overcome the potential filibuster in the procedural vote. Currently, the chairman has 53 confirmed votes for his renomination, with Republican Senator Thad Cochran (R-Miss.) adding his name to the pile of lawmakers who have already expressed their support for the current head of the Fed.
"I think he's the best person–I can't think of anybody better," Mr. Cochran said.
While this may not be a stunning endorsement, there is certainly some truth to the Senator's statement; if not Bernanke, then who? Also, there is a concern that the market cannot handle the potential wariness that consumers may exhibit if a new Chairman is appointed.
Risks of Prolonged Debate
If Bernanke does not gain the 60 votes needed, the procedural vote will take place and there is the risk that there will be a filibuster, which could drag the remonination process on past the end of Bernanke's term. Bernanke was approved by the Senate Banking Committee last month, and currently a Dow Jones poll has the vote placed at 53 for the renomination, 20 against, and 27 that have not yet responded one way or another. Some economists have expressed concern that uncertainty in Washington concerning the Fed Chair could carry over into a lack of confidence in the markets, causing more troubles for the economy.
"It will become more acute if there are delays in confirming a successor," says Lynn Reaser, chief economist for the National Association for Business Economics. "All the political angst over the confirmation couldn't have come at a worse time for the economy."
If a decision is not made by the time Bernanke's term expires, Vice Chairman Donald Kohn will step in to temporarily run the bank until an agreement is reached.
Ask a Question