House Speaker Nancy Pelosi Says GDP Shows Signs of Economic Recovery
Following news that the U.S. GDP has expanded in the fourth quarter, Speaker of the House Nancy Pelosi has made some optimistic statements concerning the state of economy in the United States.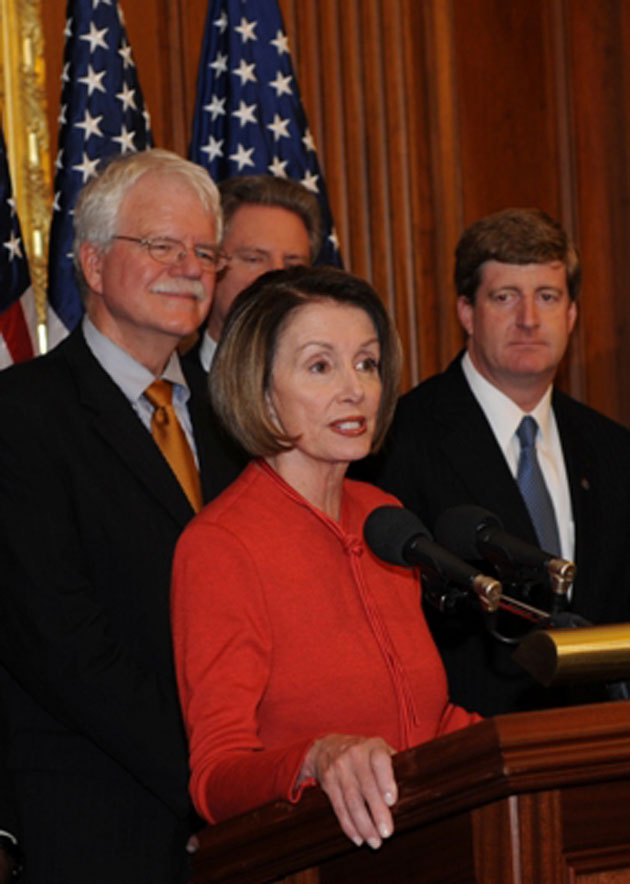 Rapid Economic Expansion
Speaker Pelosi, referencing a report which showed the gross domestic product (GDP) expanded at an annual rate of 5.7% in the fourth quarter, said that these numbers are indicative of an economic recovery, and that the United States has taken some very significant steps in the direction of growth and job creation for Americans.
Success of Government Programs
Ms. Pelosi also claimed that these steps can be attributed to the speedy and assertive actions taken by the government to combat the recession, including Cash for Clunkers and the first-time homebuyer tax credit. She says that the focus on small business growth and the economic security of the middle class have laid a strong foundation for the US economy, and that we are starting to see some payoff from those policies.
Still More Work to Be Done
Even though these numbers were promising, it may not be enough. In fact, Speaker Pelosi was clear to point out that while the worst may be over, there is still a long way to go before the US economy is back to where it once was in the past.
"Despite today's good news, millions of Americans remain out of work and still struggle to make ends meet. Moving forward, we will continue to place jobs and our middle class at the center of our agenda — by completing work on initiatives that help small businesses start hiring, invest in infrastructure, create 4 million new jobs with affordable health care, create clean energy jobs, and protect Main Street from the recklessness of Wall Street," she said.
Ask a Question