Office of the Comptroller of the Currency Announces Earned Income Tax Credit Awareness Day
In order to increase consumer awareness about the the availability of free tax preparation services and tax credits, comptroller of the currency John C. Dugan recognized Earned Income Tax Credit (EITC) Awareness Day.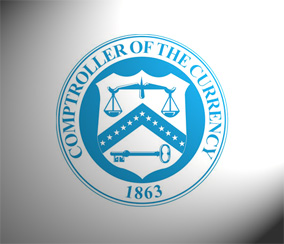 Promoting the Use of EITC's
The Office of the Comptroller of the Currency (OCC) hopes that every eligible taxpayer will take advantage of the tax credits made available to them, and supports the creation of this day in order to promote awareness of these opportunities.
The OCC also calls for banks to work with non-profit agencies in order to enable EITC recipients to easily receive and deposit their income tax refunds into their bank accounts, and encourages taxpayers to seek out free tax preparation websites to help them work through the necessary paperwork. The OCC is also sponsoring IRS Volunteer Income Tax Assistance programs which help bank employees who volunteer as tax preparers in low income communities.
Fact Sheets and Publications
The OCC website offers some great information for both banks and consumers on how to promote awareness of these EITC offers, and on how to determine your eligibility and take advantage of the credits.
To find out if you qualify, and learn more about the Earned Income Tax Credit program, visit the IRS sponsored site here.
Ask a Question