Tune in Now for MyBankTracker's Interview with President Obama on YouTube
Well, maybe not quite, but it got your attention. The White House is creating an exciting new space for citizen engagement and social change through the digital medium.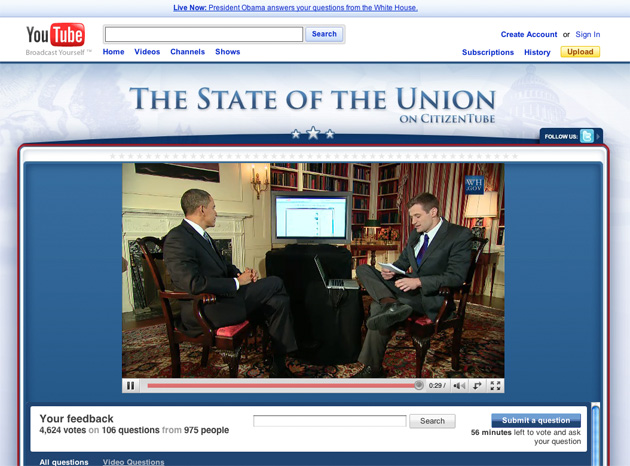 Tune in at 1:45pm today to as we submit our questions to the President regarding small business in today's economic climate.
You won't want to miss this brief, exclusive engagement. We really hope he'll have time to answer!
Ask a Question