TurboTax Lets Consumers File 1040EZ For Free
Online tax preparer TurboTax has announced that they will offer free federal tax filings to help consumers save some money on tax preparation this year.
Money Back Guarantee
The free eFile offer has actually been offered for a few years now, but before you would have to find it hidden on the IRS website. Now, TurboTax is offering the service prominently on their website for federal taxes. They are still charging the normal price for their state tax return filings, which is priced at $27.95.
However, they have also guaranteed their service, saying that if you are able to get a bigger return from anyone else, you will be refunded the full cost of the service. They also guarantee the accuracy of their calculations.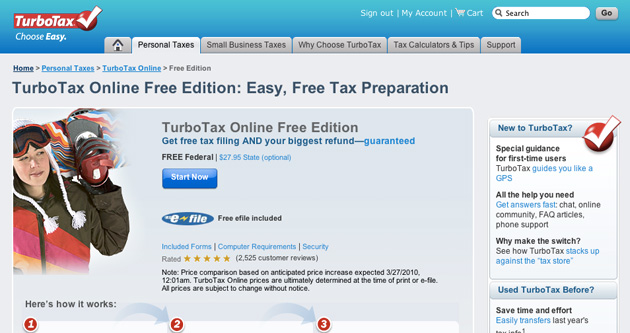 Pay Only When You're Satisfied
As always, TurboTax allows you to begin the process and fill out your information free of charge, so that you can try out the service and see if it suits your needs before being obligated to enter any payment information. You only have to pay when you actually print out or choose to file the return, at which point you have expressed your satisfaction with the service and will be asked to pay.
Ask a Question